FOR IMMEDIATE RELEASE
May 3, 2018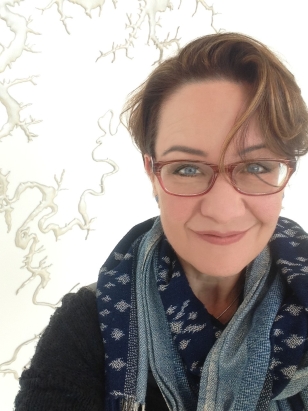 BLOOMINGTON, Ind. – The Indiana University Jacobs School of Music is pleased to announce the appointment of mezzo-soprano Julia Bentley as associate professor of music in voice, effective Aug. 1, 2018.

Bentley, a Jacobs alumna, has been recognized by The New York Times for her "rich sound, deep expressivity and uncanny sense of pitch." She has sung leading operatic roles from Anchorage to New York and has been a featured soloist with orchestras led by George Manahan, Raymond Leppard, Oliver Knussen, Robert Shaw and Pierre Boulez. She performs frequently with many of Chicago's finest ensembles, including Contempo, New Budapest Orpheum Society, eighth blackbird, Chicago Symphony Orchestra and Lyric Opera of Chicago, among others.
"Heralded for her work with and promotion of new music, Julia possesses a command of the language of music that allows her to do anything musically, stylistically and technically she desires," said Gwyn Richards, David Henry Jacobs Bicentennial Dean. "What a resource she will be to both our students and the profession."

"We are delighted to welcome Julia Bentley to the voice faculty," said Mary Ann Hart, chair of the Voice Department. "She is a model of the modern entrepreneurial singer. In addition to teaching, she has been a fixture on the Chicago classical music scene for two decades, specializing in the performance of twentieth-century and contemporary works. A champion of song and chamber music of all eras, Julia has also done advanced work in voice pedagogy. She is proud of her IU roots, and we are happy to have her back!"

Bentley's recent engagements include performances of "La Damnation de Faust" with the Eastern Connecticut Symphony Orchestra, "Pierrot Lunaire" with eighth blackbird, "La Cenerentola" with Sacramento Opera and Berg's "Lyric Suite" with the Emerson String Quartet, as well as chamber music series in Chicago, Philadelphia, New York and the National Holocaust Museum in Washington, D.C.

Last season included concerts of music from her Grammy-nominated CD, "As Dreams Fall Apart" (Cedille Records), in Chicago and Berlin, and multiple premieres on texts by Carl Sandburg for Ear Taxi: Chicago Festival of New Music.
 
After leading the Composer Focus project at the DePaul University School of Music for six years and teaching voice at Concordia University and the graduate Art Song Seminar at North Park University, Bentley joined the faculty at the University of Missouri-Columbia, teaching voice and graduate vocal pedagogy, before joining the Jacobs School of Music faculty.

She is the recipient of the 2018 National Association of Teachers of Singing Foundation Voice Pedagogy Award.

"A colleague once asked if I regretted anything about my own experience in college," said Bentley. "The one good answer I could come up with was that there were master classes with incredible teachers in every discipline and recital performances by remarkable musicians every day of the week—but somehow, I didn't hustle to attend enough of them. I spent such a rich, varied decade as a student in Bloomington, though. I am honored beyond the range of even a singer's hyperbolic vocabulary to now have the opportunity to be a part of that experience for the exceptional students at Jacobs. And you can bet I'll be wiping that old regret right off the ledger—while dragging some young singers along with me!"


MEDIA CONTACT
Linda Cajigas
Assistant Director of Communications
IU Jacobs School of Music
812-856-3882 | lcajigas@indiana.edu