FOR IMMEDIATE RELEASE
Jan. 11, 2018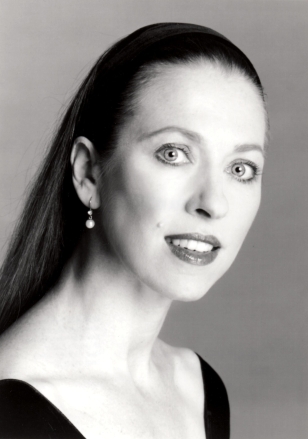 BLOOMINGTON, Ind. –The Indiana University Jacobs School of Music continues to position itself for the future, while shaping the now, through its hiring of a record 22 faculty members this academic year. With 180 full-time faculty, more than 10% of its roster is new.
"We are positioning the school to continue to be a leading institution for the next 20 years by looking ahead and adding the necessary elements now," said Jeremy Allen, Jacobs Eugene O'Brien Bicentennial Executive Associate Dean. "In addition to being influenced by significant developments such as the retirement of key faculty members, several other important considerations have helped to define our vision."
Part of the process has been finding successors to longtime preeminent faculty members who are no longer with the Jacobs School, such as hiring New York City Ballet star Kyra Nichols as the Violette Verdy and Kathy Ziliak Anderson Chair in Ballet after ballet legend Verdy died last year.
Denson Paul Pollard, professor of trombone, and Demondrae Thurman, professor of euphonium, have joined the Brass Department after the retirement of trombonist and euphonium player M. Dee Stewart. The retirement of conductor David Effron prompted the hiring of Thomas Wilkins, Henry A. Upper Chair of Orchestral Conducting. Choral conductor Chris Albanese is the newly named director of the Singing Hoosiers, the position previously held by the late Steve Zegree.
The Jacobs School welcomed baroque cellist and violist da gamba Joanna Blendulf after the retirement of Wendy Gillespie, professor of viola da gamba, and Florence Sitruk joined the faculty as professor of harp upon the retirement of harp legend Susann McDonald.
"We also were eager to attract faculty who can bring expertise in new areas to us," said Allen. "Our choral conducting department now has a dedicated choral scholar with the addition of Carolann Buff. With the incredible Tierney Sutton as our first full-time, long-term jazz voice professor and John Raymond as our first dedicated jazz trumpet teacher, Jazz Studies now has private studio instructors for each instrument and discipline. Tierney is also our first full-time female jazz faculty member, and we are thrilled she is able to join us."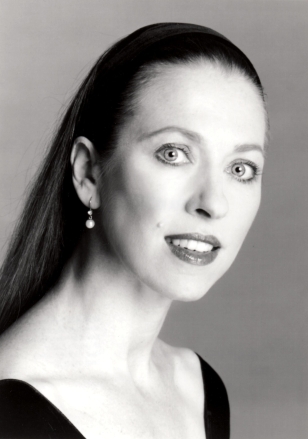 "We are very excited about the fact that so many of our new faculty have come directly from the profession," Allen continued. "Bass Peter Volpe and trombonist Denson Paul Pollard have been associated with the Metropolitan Opera for many years. Kyra Nichols, Carla Körbes and Sarah Wroth have all come from major ballet companies. Organist Vincent Carr was in the midst of an incredibly diverse performing career in the New York area when he accepted our invitation to join the faculty. This gives us a renewed connection to the professional environment and provides our students with a closer view of how the world of music and dance works in 2018. This is always helpful, essential actually; it's an infusion of energy and experience."
In addition to ensuring its students are able to study with people who are defining the profession, the Jacobs School of Music works to keep its curriculum as up to date and relevant as possible, recently adding or strengthening key areas, such as chamber and collaborative music, scoring for visual media, entrepreneurship and career development.
"It's not just the sheer number of new faces at the Jacobs School that is impressive, it's the diversity we see among our new faculty," said Allen. "There is a wide range of ages, experience and backgrounds, and that feels very healthy to me. We have hired more new teachers this year than are on the entire faculty of many music schools, and I think the Jacobs School is the strongest it has ever been."
New Jacobs School of Music faculty members
• Chris Albanese, assistant professor (choral conducting)
• Guy Ben‐Ziony, visiting professor of practice (string chamber music)
• Joanna Blendulf, associate professor (baroque cello/viola da gamba)
• Carolann Buff, assistant professor (choral conducting)
• Vincent Carr, associate professor (organ)
• Todd Coolman, adjunct professor (jazz studies–bass)
• Daniel Duarte, visiting lecturer (guitar)
• Austin Hartman, professor of practice (string chamber music)
• Aida Huseynova, lecturer (music in general studies)
• Katherine Jolly, assistant professor (voice)
• Carla Körbes, associate professor (ballet)
• David Neely, visiting associate professor (orchestral conducting)
• Kyra Nichols, professor (ballet), Violette Verdy and Kathy Ziliak Anderson Chair in Ballet
• Denson Paul Pollard, professor (trombone)
• John Raymond, assistant professor (jazz studies–trumpet)
• Florence Sitruk, professor (harp)
• Michael Sowka, visiting academic specialist (piano technology)
• Tierney Sutton, associate professor (jazz studies)
• Demondrae Thurman, professor (euphonium)
• Peter Volpe, associate professor (voice)
• Thomas Wilkins, professor (orchestral conducting), Henry A. Upper Chair of Orchestra Studies
• Sarah Wroth, visiting associate professor (ballet)

MEDIA CONTACT
Linda Cajigas
Assistant Director of Communications
IU Jacobs School of Music
812-856-3882 | lcajigas@indiana.edu