FOR IMMEDIATE RELEASE
Sept. 29, 2017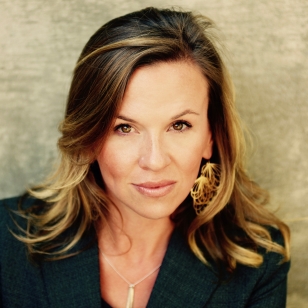 BLOOMINGTON, Ind. -- The Indiana University Jacobs School of Music is pleased to announce the appointment of Melissa Dickson as executive director of external affairs. Formerly the Jacobs School's director of development, she will continue to lead the school's development office and manage its participation in IU's For All: Bicentennial Campaign.
In her new position, Dickson will oversee the evolution and implementation of a cohesive communications strategy for the Jacobs School. She will lead the effort to broaden the national and international visibility of the school, enhance its internal and external partnerships, and communicate its reputation to a global audience.
"The changing landscape of communications and our desire as an institution to begin to tell our story in a more aggregated, compelling and imaginative way has led us to the creation of this new position," said Gwyn Richards, David Henry Jacobs Bicentennial Dean. "It was important for us to put these responsibilities in the hands of one who could see connection, intersection and potential, and, clearly, Melissa is that person. She will consider all aspects of our current operation as she positions the school for present-day and future communications aspirations."
Dickson joined the Jacobs School's development office as assistant director in 2005 before serving as acting director from 2006 to 2008, significantly expanding vital relationships on behalf of the school, both on and off campus.
She was appointed associate director of development in 2008, senior director in 2010 and director in 2012. Her experience has greatly informed her relationship-focused philanthropic model, which she continues to give presentations on.
Dickson celebrates her development office staff and their dedication, thoughtfulness and ability to listen to the needs and goals of all donors. Together with this successful team, she has raised to date almost $80 million of the Jacobs School's $110 million campaign goal. The Indiana University For All: Bicentennial Campaign will conclude in December 2019.
Dickson graduated from the Jacobs School of Music in 2003 with a bachelor's degree in voice performance with an outside field in English literature. She studied with Teresa Kubiak and the late Paul Kiesgen. Dickson has received the Singing Hoosiers Distinguished Young Alumni Award and is recognized for her philanthropic service in the arts and higher education.
MEDIA CONTACT
Linda Cajigas
Assistant Director of Communications
IU Jacobs School of Music
812-856-3882 | lcajigas@indiana.edu