FOR IMMEDIATE RELEASE
July 27, 2017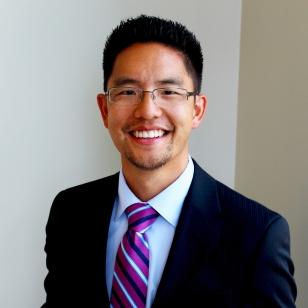 BLOOMINGTON, Ind. – The Indiana University Jacobs School of Music is pleased to announce the appointment of Jason Nam as assistant professor of music in bands, effective Aug. 1. Nam will also serve as associate director of bands. He was previously visiting assistant professor of music in bands and assistant director of bands with Jacobs.
"Jason is recognized as a rising star in the field," said Gwyn Richards, David Henry Jacobs Bicentennial Dean. "His work with IU students and community musicians has been lauded for its engagement and artistry. Our students deeply appreciate his leadership and count themselves fortunate to be in his ensemble. We are excited that he begins anew in a continuing role in the Jacobs School!"
Nam earned a Doctor of Music in Wind Conducting degree from the Jacobs School of Music, where he studied with Stephen W. Pratt. He also earned an M.M. in Conducting and a B.M. in Music Education from the University of Redlands, where he studied with Eddie R. Smith. Prior to his graduate degree work, he served as a lecturer in the Department of Music at California State University San Bernardino and as director of bands at La Colina Junior High School and San Marcos High School in Santa Barbara, Calif. More recently, he has served as a faculty member and assistant director of the IU Summer Music Clinic. In addition, Nam was recently appointed resident music director of the Southern Indiana Wind Ensemble—a selective, Bloomington-based community wind band that strives to perform only the finest contemporary and classic works within the wind band repertoire.
"I am very pleased with the appointment of Jason Nam," said Stephen Pratt, director of the Department of Bands. "He was selected after a nationwide search that attracted a very large number of qualified applicants. Jason is an outstanding conductor who rehearses with clearly displayed musicianship and communication skills. His teaching is outstanding, his research skills are formidable and his service has already been valuable to the Jacobs School, especially our department. We are very pleased to be part of what promises to be his very stellar career."
Nam keeps a busy schedule as a conductor, adjudicator, and clinician across the United States. As a trumpet player, he has freelanced and performed with numerous orchestras, chamber ensembles and jazz ensembles in the southern and central coast regions of California, including with the Redlands Symphony Orchestra. As a conductor, he was honored to be named a national finalist for The American Prize in Conducting (Band/Wind Ensemble division) in 2017.
His paper "The Mid-Twentieth Century Renaissance and the American Symphony for Band" was published in the winter 2014 edition of the National Band Association Journal. His research interests include the music of William Bolcom and the historical development of the wind band repertoire in the twentieth century, as well as effective rehearsal methodologies for conductors.
"I am thrilled about the opportunity to work and collaborate with the wonderful students and faculty colleagues at the world-renowned Jacobs School of Music," said Nam. "I feel quite honored to continue serving the outstanding Jacobs Department of Bands—a truly distinguished and historic department that has always been a standard-bearer for musical artistry and excellence."
MEDIA CONTACT
Linda Cajigas
Assistant Director of Communications
IU Jacobs School of Music
812-856-3882
lcajigas@indiana.edu