FOR IMMEDIATE RELEASE
June 21, 2017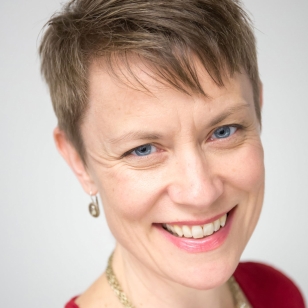 BLOOMINGTON, Ind. – The Indiana University Jacobs School of Music is pleased to announce the appointment of baroque cellist and violist da gamba Joanna Blendulf as associate professor of music in baroque cello/viola da gamba, effective Aug. 1.
Blendulf, a Jacobs School alumna, has performed and recorded with leading period-instrument ensembles throughout the United States and abroad. She will continue as co-principal cellist and principal violist da gamba of the Portland Baroque Orchestra. She has performed as principal cellist of Pacific MusicWorks, Pacific Baroque Orchestra and American Bach Soloists, among other ensembles. She was a principal cellist of the New World Symphony under Michael Tilson Thomas and has performed with other modern orchestras, including the Atlanta Symphony Orchestra and the Nashville Chamber Orchestra.
"What a breadth of experience Joanna possesses," said Gwyn Richards, David Henry Jacobs Bicentennial Dean. "She has worked with everyone, and she teaches anyone, with a passion for the instrument and a fervor for the art form. She is on a mission, and we are the beneficiaries."
"To find the ideal world-class performer/teacher, capable of moving seamlessly between baroque cello and viola da gamba repertories is no small task," said Dana Marsh, director of the Historical Performance Institute and incoming chair of the Historical Performance Department. "But we were fortunate to interview a field of specialists that was superb by any standard. My colleagues and I couldn't be more delighted to welcome Joanna Blendulf, as we know she'll play a key role in shaping future successes for the HPI. Joanna not only complements our work at Jacobs in the best possible way, both professionally and personally, I can think of no better successor to develop further the great legacy of viol consort playing established here by Wendy Gillespie."
Blendulf is an avid chamber musician, performing regularly on major concert series and appearing on numerous recordings with her groups, including the Ensemble Electra, Ensemble Mirable, Music of the Spheres, Nota Bene Viol Consort and Wildcat Viols. She appears as a frequent guest viol player with the Catacoustic Consort and Parthenia, and has collaborated with numerous acclaimed artists. Her world-premiere recording of the complete cello sonatas of Jean Zewalt Triemer with Ensemble Mirable was released in 2004.
She is also a sought-after festival performer, teacher and chamber music coach, and has served as a classroom and private instructor at the University of Oregon and the Berwick Academy. As an active member of the Viola da gamba Society of America, she teaches regularly at viol workshops and has served as a national Circuit Rider teacher.
Blendulf holds performance degrees with honors from the Cleveland Institute of Music and the Jacobs School of Music, where she earned a Performer's Certificate for her accomplishments in early music performance.
"I am thrilled and honored to join this esteemed faculty in such a wonderful new position. As an alumna, it's especially meaningful," said Blendulf. "With today's graduates moving into a vibrant and competitive musical arena, students require a kind of comprehensive training that nurtures excellence in technique, style, scholarship and creative collaboration. The Jacobs School of Music continues to be a leader in our field, and I am eager to join forces with the HPI faculty and students. Historical performance makes us part of a much larger musical story, and I hope that my opportunities to share experiences and insights will help my students write their own exciting new chapters."
MEDIA CONTACT
Linda Cajigas
Assistant Director of Communications
IU Jacobs School of Music
812-856-3882 | lcajigas@indiana.edu