FOR IMMEDIATE RELEASE
April 4, 2017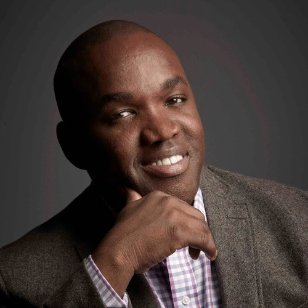 BLOOMINGTON, Ind. – Indiana University Jacobs School of Music alumnus Lawrence Brownlee has been appointed artistic advisor at Opera Philadelphia.
Brownlee starred in the company's 2015 world premiere of "Charlie Parker's Yardbird," by Daniel Schnyder, along with Jacobs alumna Angela Brown.
Hailed by the Associated Press as one of "the world's leading bel canto tenors," Brownlee earned a Master of Music degree from the Jacobs School in 2001, studying primarily with Costanza Cuccaro.
Prior to graduating, he won Grand Prize in the 2001 Metropolitan Opera National Council auditions, preceding this year's winner, Jacobs master's student Richard Smagur.
Brownlee's Grammy-nominated recording, "Virtuoso Rossini Arias," prompted New Yorker critic Alex Ross to query "Is there a finer Rossini tenor than Lawrence Brownlee?" His latest recording, "Allegro io son," was released in September.
One of the most in-demand singers around the world, Brownlee was recently nominated for Male Singer of the Year by the 2017 International Opera Awards. Winners will be announced May 7.
He has performed with nearly every leading international opera house and festival, as well as major orchestras including the Berlin Philharmonic, Philadelphia Orchestra, Chicago Symphony, New York Philharmonic, Academia di Santa Cecila, Boston Symphony, Cleveland Orchestra, San Francisco Symphony and Bayerische Rundfunk Orchestra.
Alongside his singing career, Brownlee is an avid salsa dancer and an accomplished photographer, specializing in artist portraits of his on-stage colleagues. He has sung the National Anthem at numerous NFL games and will next perform it Oct. 23, for the New York Jets.
He is a champion for autism awareness through the organization Autism Speaks and is a lifetime member of Kappa Alpha Psi fraternity Inc., a historically black fraternity committed to social action and empowerment.
MEDIA CONTACT
Linda Cajigas
Assistant Director of Communications
IU Jacobs School of Music
812-856-3882 | lcajigas@indiana.edu