FOR IMMEDIATE RELEASE
April 11, 2016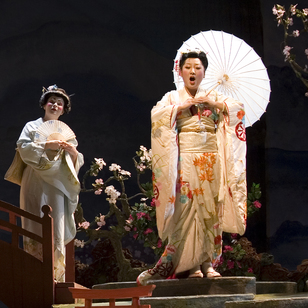 BLOOMINGTON, Ind. – Four new productions will be featured in the eclectic 2016-17 Indiana University Opera and Ballet Theater season at Bloomington's Musical Arts Center.
The 68th season of the world's leading collegiate opera and ballet company will include rare gems as well as familiar favorites, including Meredith Willson's "The Music Man" and Giacomo Puccini's iconic "Madama Butterfly," which IU Opera will also produce at Clowes Memorial Hall in Indianapolis.
In addition to artistic teams led by IU Jacobs School of Music faculty and numerous renowned guest artists, IU Opera and Ballet Theater boasts a history of singers and dancers who go on to perform on the world's most important stages. Famous alumni vocalists include Jamie Barton, Angela Brown, Lawrence Brownlee, Heidi Grant Murphy and Sylvia McNair, to name a few.
The season will begin in September with Gaetano Donizetti's comedic "The Daughter of the Regiment," featuring conductor Marzio Conti, director Michael Shell and set and costume designer Allen Moyer in a production from Santa Fe Opera.
Daniel Catan's "Florencia en el Amazonas," with a libretto by Marcela Fuentes-Berain, will make its IU Opera Theater debut in October with conductor David Neely, director Candace Evans, set designer Mark Smith and costume designer Linda Pisano. Premiering in 1996, "Florencia" is the first Spanish-language opera to be commissioned by a consortium of major American opera companies.
Conductor Arthur Fagen, director Lesley Koenig, set designer Steven Kemp and costume designer Linda Pisano will take the helm for a ravishing new production of one of the world's most favorite operas, Puccini's "Madama Butterfly," in November. The production will travel to Butler University's Clowes Memorial Hall in Indianapolis after its opening weekend in Bloomington.
Spring semester will commence with the IU Opera debut of George Frideric Handel's "Rodelinda," conducted by Gary Wedow, directed by Tom Diamond and designed by Philip Witcomb.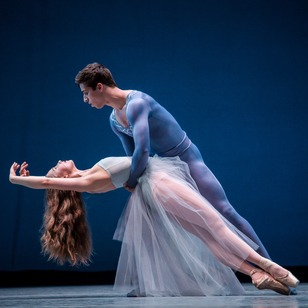 Benjamin Britten's "Peter Grimes" will return to IU Opera Theater in February and March, for the first time since April 2004. Conductor Arthur Fagen, director Chris Alexander and set and costume designer Robert O'Hearn will bring this riveting work to life.
A new production of Meredith Willson's "The Music Man" will bring the season to a close in April. Conductor Constantine Kitsopoulos, set designer Steven Kemp and costume designer Linda Pisano comprise the artistic team, with the director to be announced.
IU Ballet Theater, directed by Ballet Department Chair Michael Vernon, will offer three sophisticated choreographic programs.
The fall ballet will open with "Symphonie Concertante," choreographed by George Balanchine and set to music by W.A. Mozart. The world premiere of a new work by Sasha Janes, associate artistic director of the Charlotte Ballet, and "As Time Goes By," choreographed by Twyla Tharp to music by Joseph Haydn, complete the program.
IU's annual holiday production of Peter Ilyich Tchaikovsky's "The Nutcracker" will return in December with choreography by Vernon and lush set and costume designs by Higgins.
Jerome Robbins' choreography set to Britten's "The Young Person's Guide to the Orchestra" will be featured in "Fanfare" in the spring ballet. Also on the program will be Balanchine's "The Steadfast Tin Soldier," with music by Georges Bizet, and act two from "Giselle," choreographed by Jean Coralli and Jules Perrot to music by Adolphe Adam.
Subscriptions are now on sale at the Musical Arts Center box office, open from 11:30 a.m. to 5:30 p.m. Monday through Friday (812-855-7433).
Single tickets for all productions go on sale to the general public Aug. 22.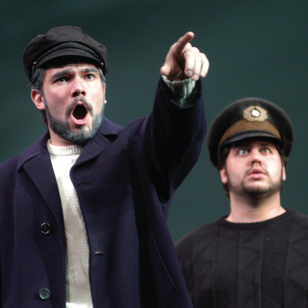 IU OPERA AND BALLET THEATER 2016-17 SEASON AT A GLANCE
All Bloomington performances begin at 7:30 p.m. in the Musical Arts Center unless otherwise indicated. (Please note 2 p.m. matinees for "Madama Butterfly," "The Nutcracker" and "The Music Man.")
All pre-performance talks will begin at 6:30 p.m. on the mezzanine level of the Musical Arts Center.
OPERA
"The Daughter of the Regiment" by Gaetano Donizetti
Sept. 16-17, 23-24
Conductor: Marzio Conti, music director of Spain's Oviedo Philharmonic with impressive international conducting credits
Stage Director: Michael Shell, stages productions at major institutions, including Santa Fe Opera and Ireland's Wexford Festival Opera
Set and Costume Designer: Allen Moyer, creates memorable productions for the Metropolitan Opera, San Francisco Opera and others, plus Broadway
Production Design: Santa Fe Opera
"Florencia en el Amazonas" by Daniel Catan (New Production)
Oct. 14-15, 21-22
Conductor: David Neely, music director and principal conductor of Des Moines Metro Opera who conducted IU Opera Theater's hit Dead Man Walking
Stage Director: Candace Evans, also an acclaimed choreographer with credits in opera, theater and on Broadway
Set Designer: Mark Smith, director of paint and props for IU Opera and Ballet Theater in his IU Opera set design debut
Costume Designer: Linda Pisano, internationally renowned IU Theatre Costume Design director
"Madama Butterfly" by Giacomo Puccini (New Production)
Bloomington: 7:30 p.m. Nov. 4-5; 2 p.m. Nov. 6
Indianapolis: Nov. 11-12. Start time TBA.
Conductor: Arthur Fagen, Jacobs faculty member and Atlanta Opera's inspired music director
Stage Director: Lesley Koenig, enjoys a rich career including major international directing assignments and senior arts-management positions
Set Designer: Steven Kemp, designer of IU Opera Theater's hit Dead Man Walking lauded for his work Off-Broadway and with numerous other companies
Costume Designer: Linda Pisano
"Rodelinda" by George Frideric Handel (New Production)
Feb. 3-4, 10-11
Conductor: Gary Wedow, renowned Baroque specialist and favorite at companies including Seattle Opera
Stage Director: Tom Diamond, celebrated acting coach, film producer and one of Canada's most important opera directors
Set and Costume Designer: Philip Witcomb, award-winning British designer working in theater and opera on both sides of the Atlantic 
"Peter Grimes" by Benjamin Britten
Feb. 24-25, March 3-4
Conductor: Arthur Fagen
Stage Director: Chris Alexander, noted European opera director and founder of the Bremer Shakespeare Company
Set and Costume Designer: Robert O'Hearn, former principal designer for IU Opera and Ballet Theater
BALLET
Fall Ballet: "As Time Goes By"
Sept. 30-Oct. 1
"Symphonie Concertante" -- Choreography by George Balanchine, music by W.A. Mozart
World Premiere by Sasha Janes
"As Time Goes By" -- Choreography by Twyla Tharp, music by Joseph Haydn
"The Nutcracker" by Peter Ilyich Tchaikovsky
7:30 p.m. Dec. 1-3; 2 p.m. Dec. 3-4
Conductor: TBA
Choreographer: Michael Vernon, IU Ballet Department chair
Set and Costume Designer: C. David Higgins, former principal designer for IU Opera and Ballet Theater
Spring Ballet: "L'amour et la mort"
March 24-25
"Fanfare" -- Choreography by Jerome Robbins, music by Benjamin Britten
"The Steadfast Tin Soldier" -- Choreography by George Balanchine, music by Georges Bizet
"Giselle (Act II)" -- Choreography by Jean Coralli and Jules Perrot, music by Adolphe Adam
MUSICAL
 "The Music Man" by Meredith Willson (New Production)
7:30 p.m. April 7-8, 14-15; 2 p.m. April 9
Conductor: Constantine Kitsopoulos, Queens Symphony Orchestra director
Stage Director: TBA
Set Designer: Steven Kemp
Costume Designer: Linda Pisano