FOR IMMEDIATE RELEASE
Feb. 4, 2016 
BLOOMINGTON, Ind. – Indiana University Jacobs School of Music alumni Jamie Barton and Lawrence Brownlee will join a stellar cast of some of opera's greatest voices in "From Bocelli to Barton: Richard Tucker Opera Gala" on "Live From Lincoln Center" at 9 p.m. Friday, Feb. 5, on PBS.
The program will be broadcast on Bloomington's WTIU Channel 30, with additional broadcasts at 2 a.m. on Feb. 6 and 2 a.m. on Feb. 8. Check your local listings, and watch the preview.
Mezzo-soprano Barton and tenor Brownlee joined fellow opera superstars including Andrea Bocelli, Renée Fleming and others at the annual Richard Tucker Music Foundation Gala concert, recorded at Lincoln Center's David Geffen Hall on Nov. 1.
"The gala was amazing!" said Barton. "It was so much fun to share a dressing room with Renée Fleming, to be running around backstage with some of my best friends in the business and to have dinner literally with movie stars! It's such a joy to get to make music as my career, but to be able to make some of the best music that's been written with some of the best singers that are out there right now, that's just an embarrassment of riches.
"IU alumni were all over the gala—not only was it great fun having Larry Brownlee up on stage with me, but my friend Christi Champ was in the chorus. It was so wonderful to look out and see how far my alma mater reaches."
Barton won the Richard Tucker Award, opera's most prestigious award, in 2015, while Brownlee won in 2006. Jacobs alumna soprano Ailyn Pérez won in 2012, becoming the first Hispanic to receive the honor.
Enjoy video of Jamie commenting on her win and more.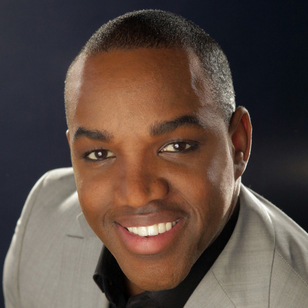 The Richard Tucker Award is selected by conferral rather than audition. This award carries not only the name of Richard Tucker, widely considered to be America's greatest tenor, and a cash prize of $50,000, but also a distinguished list of past recipients. The operative guideline for the Richard Tucker Award is that it be awarded to an American singer poised on the edge of a major national and international career, and it is hoped that the award acts as a well-timed catalyst to elevate the artist's career to even greater heights.
A 2011 Grammy nominee, Barton opened her 2015-16 season with a house debut at Seattle Opera as Fenena in "Nabucco," a role that will also serve as her Royal Opera House Covent Garden debut in June. This past fall, she returned to the Metropolitan Opera in New York, bringing her celebrated Giovanna Seymour in "Anna Bolena" to the Met stage. Other major house debuts include LA Opera and Washington National Opera. She will make role debuts as Cornelia in "Giulio Cesare" at Oper Frankfurt and as Elizabeth Proctor in "The Crucible" at Glimmerglass Opera.
Also this season, Barton made her BBC Proms debut with Marin Alsop and the Orchestra of the Age of Enlightenment at Royal Albert Hall, before appearing as the 2015 Richard Tucker Award Winner at the Richard Tucker Music Foundation Gala at Lincoln Center. Other concert engagements include a debut with the Moscow Philharmonic Orchestra and returns to the Iceland Symphony Orchestra and Ars Lyrica Houston. Future projects include a debut at the Deutsche Oper Berlin as well as returns to Houston Grand Opera, San Francisco Opera, Lyric Opera of Chicago and the Met. Learn more.
Read a recent Q&A with Barton by Musical America. 
Hailed by the Associated Press as one of "the world's leading bel canto tenors," American-born Brownlee captivates audiences and critics around the world. The New York Times attributed him with "a new golden age in high male voices." His most recent recording, "Virtuoso Rossini Arias," was nominated for a Grammy Award and prompted New Yorker critic Alex Ross to ask, "Is there a finer Rossini tenor than Lawrence Brownlee?" 
One of the most in-demand singers around the world, he was recently nominated for Male Singer of the Year by the International Opera Awards. He has performed with nearly every leading international opera house and festival as well as major orchestras including the Berlin Philharmonic, Philadelphia Orchestra, Chicago Symphony, New York Philharmonic, Academia di Santa Cecila, Boston Symphony, Cleveland Orchestra, San Francisco Symphony and Bayerische Rundfunk Orchestra. Learn more.