FOR IMMEDIATE RELEASE
July 10, 2015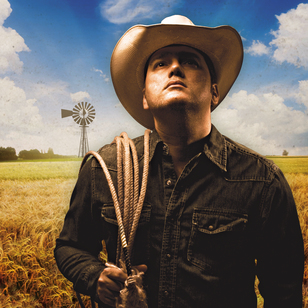 BLOOMINGTON, Ind. – Indiana University Opera and Ballet Theater regretfully announces that it is unable to produce Rodgers and Hammerstein's "The Sound of Music" as planned in April 2016. Due to a concurrently scheduled national tour of the show—in honor of the 50th anniversary of the legendary film—IU Opera and Ballet was not able to secure the rights to produce it at this time.
The nation's leading collegiate opera and ballet company is pleased to announce, however, that it will present five performances of Rodgers and Hammerstein's "Oklahoma!" instead. These performances will take place during the same dates and times that "The Sound of Music" was scheduled: April 8, 9, 15 and 16 at 7:30 p.m., and April 10 at 2 p.m.
"While we are extremely sorry for any disappointment and inconvenience cancelation of 'The Sound of Music' may cause," said Gwyn Richards, general manager of IU Opera and Ballet Theater and dean of the Jacobs School of Music, "we are excited to be able to bring audiences equally amazing performances of 'Oklahoma!' and look forward to seeing them there."
"Sound of Music" ticket holders have been notified that they may transfer their ticket order to the new production, or call the Musical Arts Center box office at 812-855-7433 Monday through Friday from 11:30 a.m. to 5:30 p.m. to discuss other options or receive a refund.
Single tickets to "Oklahoma!" as well as to "The Nutcracker" will go on sale to the general public on August 23.
IU Opera and Ballet last produced "The Sound of Music" in 2000 and "Oklahoma!" in 1997.