FOR IMMEDIATE RELEASE
May 7, 2015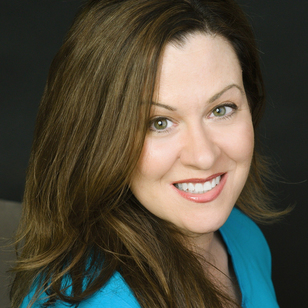 BLOOMINGTON, Ind. – The Indiana University Jacobs School of Music is pleased to announce the appointment of soprano Jane Dutton and tenor Brian Gill as associate professors of music (voice), effective fall 2015, pending approval of the Trustees of Indiana University.  
"We are thrilled to welcome our two new faculty members," said Mary Ann Hart, chair of the Jacobs Voice Department. "Brian Gill is involved in important new research in voice science and will bring his deep knowledge and enthusiasm for the newest technologies to our voice pedagogy classes. His gregarious, out-going personality helps make even the most complicated information easier to understand; he will guide students in how to use the equipment in our new voice science lab. I'm sure his adventuresome intellect and passion for teaching will make him a favorite in both classroom and studio.
"Jane Dutton brings her Hoosier pride to the Voice Department, having grown up in Columbus, Ind., then earning her B.M. and M.M. at IU. She is an energetic and confident teacher, full of good humor with great ears. A student of the late, great Margaret Harshaw, both at IU and after Miss Harshaw moved to Chicago, Jane is an important link to the teaching that created so many successful singers. She has sung virtually all the lyric and dramatic mezzo roles and has now transitioned to the soprano heroines of Wagner; she will be a great resource for our students."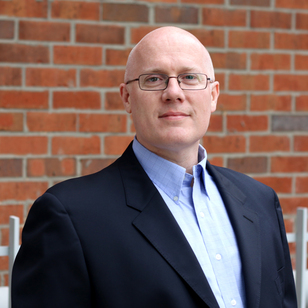 Gill, D.M.A., Certificate in Vocology, 2011 Van L. Lawrence Fellowship Winner, was the music associate professor/director of vocal pedagogy at New York University's Steinhardt School and Voice Center (Langone Medical Center). He has performed numerous operatic and musical theater roles, concerts and recitals in the U.S. and abroad. In addition to New York, he has taught at Eastern Kentucky University, Pace University, University of Kentucky at Lexington and University of Colorado at Boulder in the Continuing Education program.
A sought-after master clinician and guest lecturer, Gill has taught/presented for the New York Singing Teachers' Association, U.S. Army Soldiers' Chorus, South Carolina Governor's School, New York University's Communicative Sciences and Disorders, New York Voice Study Group, Los Angeles and Michigan National Associations of Teachers of Singing, The Fall Voice Conference, The Voice Foundation, The National Center for Voice and Speech, Acoustical Society of America, Physiology and Acoustics of Singing conference, Pan-European Voice Conference, OPERA America and Johan Sundberg's Science of the Singing Voice course.
Abroad, Gill has taught in France, Germany, Portugal, Sweden, the Czech Republic and South Korea. His students perform throughout the United States and abroad, including at The Metropolitan Opera, New York City Opera, English National Opera, Sante Fe Opera, Chicago Lyric Opera, Houston Grand Opera, Dallas Opera, The Royal Opera House, LA Opera, San Francisco Opera, On and Off Broadway, in Broadway national/international tours, The Soldiers' Chorus and many regional theaters in the U.S. and abroad. He has been published in Voice Prints, Journal of Voice and Logopedics, Phoniatrics, Vocology.
Dutton has sung in many of the top opera houses in the world, including the Metropolitan Opera, San Francisco Opera, Los Angeles Opera, English National Opera, Gran Teatre del Liceu (Barcelona, Spain) and New York City Opera—first as a mezzo- soprano and now as a dramatic soprano.
She made her European opera debut at the Gran Teatre Del Liceu in Barcelona and was re- engaged by the theater for 10 seasons. She has sung several seasons at London's English National Opera, most recently appearing as Kundry in "Parsifal." That appearance marked the start of her career as a Wagnerian soprano, and she has since sung many of the major Wagnerian roles in the United States, Germany and Hong Kong.
In the U.S., Dutton has sung Jordan Baker in John Harbison's "The Great Gatsby" and Stephano in "Roméo et Juliette" as well as numerous other roles for the Metropolitan Opera. In addition to her appearances in other major houses, she has sung with over 25 regional opera houses in more than 30 different major roles.
Dutton's orchestral work includes appearances with the New York Philharmonic, BBC Scottish Symphony Orchestra, RTE (Ireland) National Symphony, Prague Radio Symphony, Seattle Symphony, Houston Symphony, Indianapolis Symphony and the Korean Broadcast Symphony at the United Nations General Assembly. She has recorded under the Chandos and Albany Records labels.
Dutton has been awarded prizes in many competitions, including Placido Domingo's Operalia. She received her Bachelor of Music and Master of Music degrees from Indiana University, where she studied with famed Wagnerian Margaret Harshaw, and received an Artist Diploma from Yale University.