FOR IMMEDIATE RELEASE 
March 8, 2015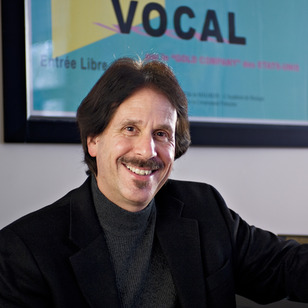 BLOOMINGTON, Ind. – The Indiana University Jacobs School of Music community mourns the death of Stephen (Steve) Zegree, Pam and Jack Burks Professor of Music and director of the IU Singing Hoosiers. Internationally recognized as one of the most respected vocal jazz conductors and educators in the world, he was also active as a pianist, arranger and adjudicator, having performed on six continents. 
Zegree, 61, died in Bloomington on March 7, 2015. 
"The mentor to so many in his field, the creator of so much of what we hear, the passionate enthusiast of his art and a supreme motivator of the young," said Gwyn Richards, dean of the Jacobs School of Music. "Steve Zegree's impact was unforgettable and lasting, soliciting expressions of gratitude and good fortune for his presence in the formative years. He could never have imagined a life of greater influence on the people and the genre he so loved." 
"It is with deep sadness but incredible gratitude that we say goodbye to our director, our friend, our motivator, our inspiration and our visionary voice, Dr. Stephen Zegree," said Ly Wilder, jazz voice faculty at the Jacobs School. "As a student and a colleague, I have been blessed to know the generosity and the artistry of this man. He has invested his life in the musical growth and professional development of so many young musicians, and he leaves a legacy of beautiful music in his wake. On behalf of the Singing Hoosiers and the Indiana University Vocal Jazz Ensembles, we are proud to be a part of his far-reaching impact on the world of contemporary choral music and will forever hold him dear in our hearts." 
Zegree was born on May 5, 1953, in Vancouver, Wash., and joined the Jacobs School of Music faculty in August 2012, the same year he was inducted into the DownBeat Jazz Education Hall of Fame.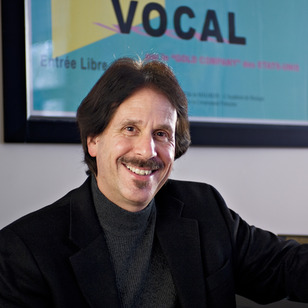 He was known as a dynamic and inspirational figure who relished in directing the world-renowned Singing Hoosiers and the award-winning Vocal Jazz Ensemble I at the Jacobs School for the past several years. A renowned educator, his students are among today's leaders in jazz and pop performance, Broadway, recording studio production, writing, arranging, singing and music education. 
"Steve Zegree defines the epitome of greatness as a teacher and performer," said IU Distinguished Professor of Voice Timothy Noble. "He was my colleague and friend for 40 years, and I can't imagine any of my musical life without him. The Jacobs School of Music community and, most especially, current and future students have lost an incredible resource and man. He is not replaceable." 
Formerly the Bobby McFerrin Distinguished Professor of Music at Western Michigan University, where he was on faculty from 1978 to 2012, Zegree's internationally acclaimed vocal jazz ensemble, Gold Company, won nearly 50 Outstanding Performance awards from DownBeat magazine. The ensemble performed at Music Educators National Conference and American Choral Directors Association national conventions, International Association for Jazz Education international conferences, the World Symposium on Choral Music, several major jazz festivals and with distinguished artists including Bobby McFerrin, Janis Siegel, Kurt Elling, The Manhattan Transfer, Paquito D'Rivera, Bob Mintzer, Jon Hendricks, Darmon Meader, Mark Murphy, Don Shelton and Bonnie Herman.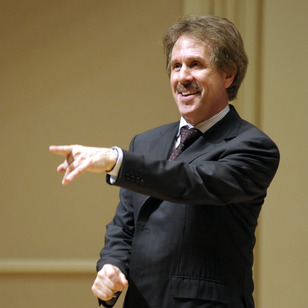 He auditioned, arranged for and rehearsed Nick Lachey's Team Lachey, the winning choir on NBC's "Clash of the Choirs." He is the founder of the Steve Zegree Vocal Jazz Camp for high school and college students and teachers. 
Zegree's choral arrangements have been published by Hal Leonard, Warner Bros., Alfred Publications and Shawnee Press, and he produced several recordings, including "Mark Murphy Sings the Nat King Cole Songbook, Vol. I and II" on Muse Records, which received a Grammy Award nomination. His piano CD, "Steve Zegree and Friends," was released on the Sea Breeze Jazz label. As pianist with the Western Jazz Quartet, he recorded four CDs and performed throughout the world. In addition, he performed on keyboards in the national tours of Broadway musicals, including "Wicked," "The Producers" and "Hairspray." 
His highly acclaimed first book, "The Complete Guide to Teaching Vocal Jazz," was published by Heritage Music Press, a division of Lorenz Music Publishing. His widely praised book "The Wow Factor: How to Create It, Inspire It, & Achieve It," was published by Hal Leonard Music Publications. He was a Steinway Artist. 
Zegree served on the artistic advisory committee of the Irving S. Gilmore International Keyboard Festival from 1992 to 1998 and was appointed national co-chair of the International Association for Jazz Education Vocal Jazz Committee from 1990 to 1994. He had numerous additional professional organization affiliations, including with the American Choral Directors Association, College Music Society, International Federation for Choral Music and Jazz Education Network. 
He earned his Bachelor of Music in Piano Performance cum laude from Miami University in 1975, his Master of Music in Piano Performance with highest distinction from Indiana University in 1978 and his Doctor of Musical Arts in Choral Conducting from the University of Missouri-Kansas City in 1989. 
Zegree is survived by his wife, Laurie Hofmann; daughter, Sarah Zegree; son, Nat Zegree; and sister, Joan Zegree. 
In lieu of flowers, his family has asked that gifts be made to the Steve Zegree Vocal Jazz Scholarship Fund in his honor. This scholarship will honor his legacy and will benefit undergraduate and graduate students of the Jacobs School of Music Vocal Jazz Program. Scholarship gifts can be made payable to the IU Foundation and mailed to the IU Foundation, P.O. Box 500, Bloomington, IN 47402. 
The Jacobs School of Music has created a memorial blog online for Zegree.