FOR IMMEDIATE RELEASE
Dec. 18, 2014 
BLOOMINGTON, Ind. – And Grammy nominations go to—numerous alumni and a faculty member from the Indiana University Jacobs School of Music.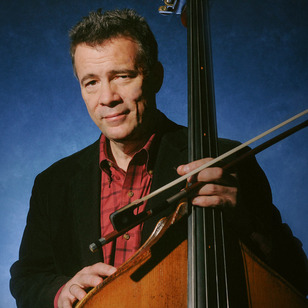 Alumnus Edgar Meyer, a luminary of the double bass, garnered two nominations for the coveted awards, to be presented live by the National Academy of Recording Arts & Sciences on Sunday, Feb. 8, 2015, on CBS. His recording with mandolinist Chris Thile, "Bass & Mandolin," is up for Best Contemporary Instrumental Album, while a track from the album, "Tarnation," vies for Best Instrumental Composition. "Bass & Mandolin" also picked up a nomination in the Best Engineered Album, Non-Classical category.
Meyer faces some friendly competition from fellow alumnus Booker T Jones, who plays organ on Mindi Abair's "Wild Heart" release, another nominee for Best Contemporary Instrumental Album.
Jacobs School Jazz Studies Department alumni made their usual strong showing, including an appearance by superstar trumpeter Chris Botti on "Map to the Treasure: Reimagining Laura Nyro" by Billy Childs and various artists, a contender for Best Vocal Jazz Album.
Jacobs Jazz nominees also appear on three Best Large Jazz Ensemble Album recordings: "The L.A. Treasures Project" by the Clayton-Hamilton Jazz Orchestra, featuring John Clayton, bassist, composer, leader and liner notes, and Jeff Hamilton, composer, leader, producer and rhythm; Rufus Reid's "Quiet Pride: The Elizabeth Catlett Project," with adjunct faculty member Steve Allee, piano (the track "Recognition" is up for Best Instrumental Composition); and "OverTime: Music of Bob Brookmeyer" by the Vanguard Jazz Orchestra, with trumpeter Scott Wendholt on "Suite for Three–Scott," written for him by Brookmeyer.
Jerry Hey handles horn arrangements while Andrew Hey engineers and mixes for "Get On Up: The James Brown Story," competing for Best Compilation Soundtrack for Visual Media. Fellow Recording Arts alumnus David Miles Huber adds his engineering and producing skills to "Chamberland: The Berlin Remixes," hoping to bring home the Best Surround Sound Album award.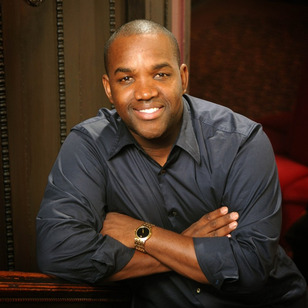 Jacobs alumni appear on two contenders in the Best Opera Recording category. "Charpentier: La Descente D'Orphée Aux Enfers" features early music tenor Aaron Sheehan, while "Schönberg: Moses Und Aron" showcases baritone Franz Grundheber.
Rounding out this year's Jacobs School nominations are opera tenor Lawrence Brownlee for his "Virtuoso Rossini Arias" in the Best Classical Solo Vocal Album category and pianist Cory Smythe for "In 27 Pieces: The Hilary Hahn Encores," nominated for Best Chamber Music/Small Ensemble Performance.