FOR IMMEDIATE RELEASE
Dec. 3, 2014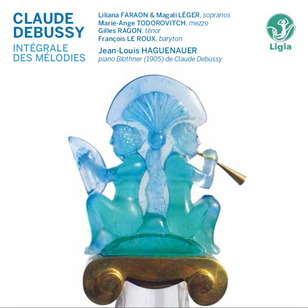 BLOOMINGTON, Ind. – Jean-Louis Haguenauer, professor of piano at the Indiana University Jacobs School of Music, realized a lifelong dream yesterday when "Claude Debussy: Melodies Integrale" ("Complete Songs") was released on the Ligia label in his home country of France. 
The historic four-CD set is the first compilation of all the voice and piano compositions of Debussy—containing over 100 songs and five hours of music—and will see its U.S. debut on Dec. 9. 
A three-CD set released on EMI in the 1980s was considered Debussy's entire output in the voice and piano canon at the time. Since then, many new songs by the iconic composer have been discovered and are included on "Melodies Integrale." 
The project also marks the first time anyone has recorded Debussy's music on his own piano and the first time Haguenauer played his idol's cherished instrument. 
"As a young boy, I was familiar with one of the big vocal interpreters of Debussy, Irène Joachim," said Haguenauer. "When I was 18, I accompanied classes she gave on his vocal music, and that began the crazy love I then developed. It took a while to fully internalize, but that was the determining factor of my love for Debussy." 
Haguenauer has worked with Debussy's music for decades and had already recorded most of the composer's solo piano output. "So this project is a just another facet of it for me," he said.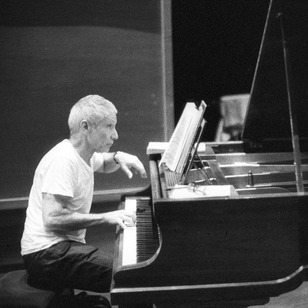 While Haguenauer had worked on the project for three years, the CDs were recorded in only three weeks in summer 2012 at Musée Labenche in Brive-la-gaillarde, France, on Debussy's own beautifully restored Blüthner piano. The historic instrument features the Aliquot System, incorporating a fourth string in the treble section which resonates instead of being hit by hammers, creating a unique sound especially suited to his music. 
Debussy found the piano in 1905 while on vacation and brought it to his home in Paris, where it stayed until his death in 1918. It was then moved to a different part of France because of war. When Haguenauer heard about it, he went to try the piano, and it convinced him that he wanted to tackle the complete recordings project because the sound of the piano was so relevant to Debussy's music. 
Five French singers contributed to the album: sopranos Liliana Faraon and Magali Léger, mezzo-soprano Marie-Ange Todorovitch, tenor Gilles Ragon and baritone François Le Roux. 
Haguenauer also collaborated on the project with musicologist Denis Herlin—the foremost Debussy expert in France. 
The project was made possible by a 2011 New Frontiers in the Arts and Humanities grant, the IU Foundation and the IU Jacobs School of Music. 
Tracks from the set will be featured throughout December on WFIU Public Radio from Indiana University.