FOR IMMEDIATE RELEASE
Oct. 6, 2014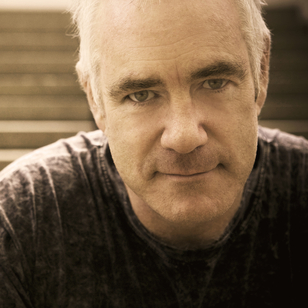 BLOOMINGTON, Ind. – The Indiana University Jacobs School of Music and its Center for Electronic and Computer Music will host a free talk by Larry Groupé, "The Hollywood Film Composer Today," at 7 p.m. on Monday, Oct. 13, in the Simon Music Center's Sweeney Lecture Hall.
Groupé will play a variety of clips featuring his film scores while exploring the current process of working with directors, producers and studios. He will also discuss the differences between scoring for feature films and scoring for television.
Additional topics will include the technical and digital aspects of the craft as well as examinations of the business climate, current conditions and ancillary careers in the field. 
Composers, musicians, aspiring filmmakers, audio engineers, and all who are interested in how music and visual media work together in Hollywood are invited to attend this free event.
With four Emmy Award nominations and three Emmys, Groupé has an impressive musical resume in film and television as well as the concert stage.
He has collaborated with film director Rob Lurie on "Straw Dogs," starring James Marsden, Kate Bosworth and Alexander Skarsgård; "Nothing But the Truth," featuring Kate Beckinsale, Matt Dillon and Alan Alda; and "Resurrecting the Champ," starring Samuel L. Jackson and Josh Hartnett. He has also scored "The Contender," with Jeff Bridges, and the highly successful TV political drama "Commander in Chief."
Groupé is also well established in the field of popular music, most notably co-composing 10 songs for the rock group Yes and orchestrating, arranging and conducting music for its Symphonic Tour of the World.
His musical roots include post-graduate training in contemporary classical composition at the University of California, San Diego, where he studied with composers Roger Reynolds and Bernard Rands as well as working with John Cage and Toru Takemitsu during their residences.
This event is funded by the Sweetwater Computer Music Lecture Series.