FOR IMMEDIATE RELEASE
Oct. 28, 2014
BLOOMINGTON, Ind. – The Indiana University Jacobs School of Music will present the day-long symposium "Terezín: Music and Memory during the Nazi Period" on Thursday, Oct. 30, at the Musical Arts Center and Auer Hall.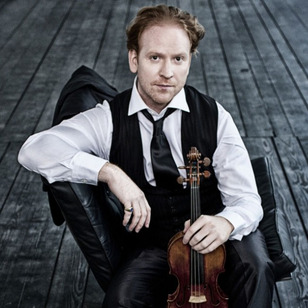 The project featuring violinist Daniel Hope—former member of the Beaux Arts Trio—and other noted artists is co-sponsored by the Jacobs School of Music, Dorit and Gerald Paul Program in Jewish Culture and the Arts, Borns Jewish Studies Program and IU Office of the Vice President for Research.
The "Musical Remembrances of Terezín" workshop will kick off the day's activities from 12 p.m. to 1:30 p.m. on the Musical Arts Center mezzanine. This free event will feature presentations from Mark Roseman, IU, "Terezín: Myth, Memory and Music"; Tina Frühauf, Columbia University, "Restaging Terezín: From Befreiungsfeiern to Commemorations of the Ghetto-Camp"; and Hope with Eric Kim, Jacobs professor of cello, "The Music of Terezín."
The workshop will be followed by "Terezín: Land of Dances, Screams and Lullabies," a pre-concert lecture by Michael Beckerman, New York University, at 7 p.m. in Auer Hall. The free talk will be moderated by Judah Cohen, IU.
Highlighting the symposium will be "The Music of Terezín: Forbidden Music" concert at 8 p.m. in Auer Hall. In addition to Hope and Kim, performers include Benny Kim, violin and viola; Keith Robinson, cello; Simon Crawford-Phillips, piano; Marietta Simpson, mezzo-soprano; and Pacifica Quartet members Sibbi Bernhardsson, violin, and Masumi Rostad, viola.
Tickets for the concert—$10 for adults and free for students with IU ID—are currently available from the Musical Arts Center box office or from 6 p.m. on Oct. 30 at Auer Hall. All patrons, including students, must have a ticket for the concert.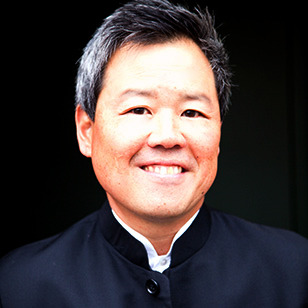 Cellist Kim was instrumental in bringing this project to IU through his history of working with Hope on similar projects.
"It is an honor to help bring this project to IU and the Jacobs School of Music, as it is an important part of our musical history that should not be forgotten," said Kim. "The sole inspiration for this project is the fine British violinist Daniel Hope. His drive to find the truth and artistry that was obviously flourishing at the time led to many discoveries that would change one's outlook on life as we know it. I am lucky to have done this project on several occasions with him and many of the guest musicians, and once again look forward to the collaboration with everyone for this important concert."
Hope has devoted the past 15 years to the intensive study and preservation of music by composers who were murdered by the Nazis, many of whom were imprisoned in the Terezín (Theresienstadt) concentration camp.
Following a prize-winning Deutsche Grammophon CD with mezzo-soprano Anne Sofie von Otter featuring this music, as well as giving concert tours, lectures and seminars sharing it with the world, Hope helped produce the 2013 film "Refuge in Music," which was screened at the IU Cinema on Oct. 23.