FOR IMMEDIATE RELEASE
April 17, 2014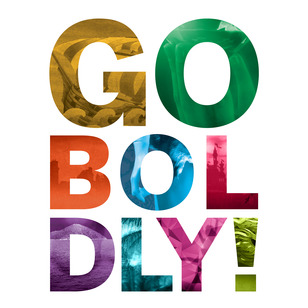 BLOOMINGTON, Ind. – Two new productions, including Rodgers and Hammerstein's "South Pacific," will be featured in an eclectic collection of audience favorites during the 2014-15 Indiana University Opera and Ballet Theater season at Bloomington's Musical Arts Center. 
The six operas and three ballets, representing the 66th season of the world's leading collegiate opera and ballet company, will be artistically led by IU Jacobs School faculty and numerous renowned guest artists.
Dubbed "Go Boldly," the season begins in September with Rossini's comedic "The Italian Girl in Algiers." The production will mark the IU Opera Theater debuts of stage director Julia Pevsner, from Israel, and conductor Marzio Conti, from Spain. Production design will come from Opera Philadelphia.
Back for the third time—after assistant stage directing 2011's "La Bohème" and directing this year's "La Traviata"—guest Jeffrey Buchman will direct the return of IU's blockbuster production of Puccini's "La Bohème." Guest Paul Nadler—a favorite at the Metropolitan Opera—will make his first appearance on the IU Opera podium. Set and costumes were designed by retired professor C. David Higgins.
Following its hit run with Santa Fe Opera in 2011, Gian Carlo Menotti's "The Last Savage" will take the IU Opera stage for the first time, ending the fall semester. Ned Canty—who stage directed the Sante Fe production—debuts with IU Opera, with frequent guest conductor Constantine Kitsopoulos. Production design comes from Sante Fe Opera, including sets by Tony Award-nominee Allen Moyer.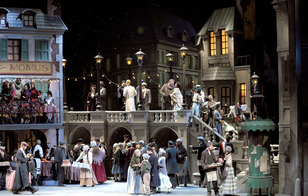 Spring semester commences with a new production of Handel's "Alcina," stage directed by IU Opera newcomer Chas Rader-Shieber and conducted by professor Arthur Fagen. Robert Perdziola, three-time Helen Hayes Award winner, returns to design sets and costumes for this new production of a tale about two evil-sister sorceresses.
Professor and stage director Vincent Liotta continues his collaboration with guest designers William Forrester and Linda Pisano, head of the Costume Design Program at the IU Department of Theatre and Drama, for a new production of the wildy popular "South Pacific," opening in February. Kitsopoulos will return to the Musical Arts Center podium for the second time this season.
Mozart's masterpiece "The Magic Flute" will bring the season to a close in April 2015. Revered director Helena Binder will make her first appearance with IU Opera, under the baton of professor David Effron. Higgins provides set and costume designs for the return of this enchanting production, originally coproduced with The Atlanta Opera.
IU Ballet Theater, directed by Ballet Department Chair Michael Vernon, will offer three sophisticated choreographic programs.
The fall ballet will open with "Emeralds"—the first part of George Balanchine's three-act ballet "Jewels," set to music by Gabriel Fauré. "Dark Elegies," with choreography by Antony Tudor and music by Gustav Mahler, and "The Envelope," choreographed by David Parsons to music by Gioachino Rossini, complete the program.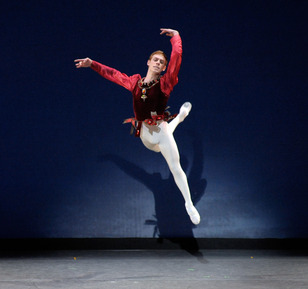 IU's annual holiday production of Tchaikovsky's "The Nutcracker" returns in December with choreography by Vernon and lush set and costume designs by Higgins. The conductor will be announced at a later date.
Three of the most celebrated choreographies in classical ballet will be featured in the spring.
Opening the program will be "Swan Lake Act II," Balanchine's powerful adaptation of "Swan Lake"—one of the world's most celebrated ballets—with music by Peter Ilyich Tchaikovsky.
Then IU Ballet Theater will present its first work by Merce Cunningham—one of the greatest visual artists and collaborators of the twentieth century—with "Duets," a vivacious set of dances for six couples, set to music by John Cage.
"Rubies," the second section of Balanchine's "Jewels," with music by Igor Stravinsky, will bring the ballet season to a close.
Subscriptions go on sale to the general public April 28 at the Musical Arts Center box office, open from 11:30 a.m. to 5:30 p.m. Monday through Friday (812-855-7433), or through music.indiana.edu/operaballet.
Single tickets go on sale to the general public Sept. 2. Single tickets to "The Nutcracker" go on sale to non-subscribers Nov. 4.
INDIANA UNIVERSITY OPERA AND BALLET THEATER 2014-15 SEASON
OPERA
All performances begin at 8 p.m. in the Musical Arts Center unless otherwise indicated. Please note unique performance dates and times for "La Bohème," "The Last Savage" and "South Pacific."
"The Italian Girl in Algiers" by Gioachino Rossini
Sept. 19-20, 26-27
Conductor: Marzio Conti
Stage Director: Julia Pevsner
Production Design: Opera Philadelphia
"La Bohème" by Giacomo Puccini
8 p.m. Oct. 17-18, 24-25; 2 p.m. Oct. 19
Conductor: Paul Nadler
Stage Director: Jeffrey Buchman
Set and Costume Designer: C. David Higgins 
"The Last Savage" by Gian Carlo Menotti
8 p.m. Nov. 14-15 and Nov. 21; 7 p.m. Nov. 20
Conductor: Constantine Kitsopoulos
Stage Director: Ned Canty
Set Designer: Allen Moyer
Production Design: Santa Fe Opera
"Alcina" by George Frideric Handel (New Production)
Feb. 6- 7, 13-14
Conductor: Arthur Fagen
Stage Director: Chas Rader-Shieber
Set and Costume Designer: Robert Perdziola 
"South Pacific" by Rodgers and Hammerstein (New Production)
8 p.m. Feb. 27-28, March 6-7; 2 p.m. March 1
Conductor: Constantine Kitsopoulos
Stage Director: Vincent Liotta
Set Designer: William Forrester
Costume Designer: Linda Pisano
"The Magic Flute" by Wolfgang Amadeus Mozart
April 10-11, 17-18
Conductor: David Effron
Stage Director: Helena Binder
Set and Costume Designer: C. David Higgins
BALLET
"Fall Ballet"
8 p.m. Oct. 3-4; 2 p.m. and 8 p.m. Oct. 4
"Emeralds" – Choreography by George Balanchine, music by Gabriel Fauré
"Dark Elegies" – Choreography by Antony Tudor, music by Gustav Mahler
"The Envelope" – Choreography by David Parsons, music by Gioachino Rossini
"The Nutcracker" by Peter Ilyich Tchaikovsky
7 p.m. Dec. 4; 8 p.m. Dec. 5; 2 p.m. and 8 p.m. Dec. 6; 2 p.m. Dec. 7
Conductor: TBA
Choreographer: Michael Vernon
Set and Costume Designer: C. David Higgins 
"Spring Ballet"
8 p.m. March 27; 2 p.m. and 8 p.m. March 28
"Swan Lake Act II" – Choreography by George Balanchine, music by Peter Ilyich Tchaikovsky
"Duets" –  Choreography by Merce Cunningham, music by John Cage
"Rubies" –  Choreography by George Balanchine, music by Igor Stravinsky