FOR IMMEDIATE RELEASE
March 10, 2014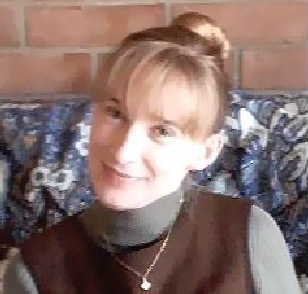 BLOOMINGTON, Ind.– The Indiana University Jacobs School of Music welcomes music theorist Danuta Mirka and composer Steven Mackey this week as part of the "Five Friends Master Class Series."
Danuta, reader in music at the University of Southampton, will present the lecture "In Search of the Historical Listener" at 7:30 p.m. on Monday, March 10, in Simon Music Center Room 242. She will present the lecture "Cadential Schemata and Hypermeter" at 3:30 p.m. on Wednesday, March 12, in Simon Music Center Room 267.
Mackey, a Grammy Award winner and regarded as one of the leading composers of his generation, will present a lecture at 4 p.m. on Wednesday, March 12, in Ford-Crawford Hall. He will be guest composer and guitarist with the New Music Ensemble, directed by David Dzubay, at 8 p.m. on Thursday, March 13, in Auer Hall.
All events are free and open to the public.
The series honoring the lives of five talented Jacobs School students—Chris Carducci, Garth Eppley, Georgina Joshi, Zachary Novak and Robert Samels—was established last year with a gift of $1 million from the Georgina Joshi Foundation Inc.
Mirka's and Mackey's events are in honor of Samels.
This annual series of lectures, master classes and residencies by a number of the world's leading musicians and teachers focuses on areas of interest most relevant to the lives of the five friends—voice performance, choral conducting, early music, music theory, composition and opera.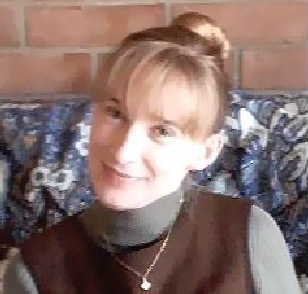 Mirka is reader in music at the University of Southampton. Her research in 18th-century music integrates aspects of historical and modern music theory, focusing on communication between composers and listeners.
She is the co-editor, with Kofi Agawu, of "Communication in Eighteenth-Century Music" (2008) and the editor of the forthcoming "Oxford Handbook of Topic Theory." Her books include "The Sonoristic Structuralism of Krzysztof Penderecki" (1997) and "Metric Manipulations in Haydn and Mozart: Chamber Music for Strings, 1787-1791" (2009), which won the 2011 Wallace Berry Award from the Society for Music Theory.
Mackey was born in 1956, to American parents stationed in Frankfurt, Germany, and has composed for orchestra, chamber ensembles, dance and opera.
His first musical passion was playing the electric guitar in rock bands based in northern California. He blazed a trail in the 1980s and 90s by including the electric guitar and vernacular music influence in his concert music. He regularly performs his own work, including two electric guitar concertos and numerous solo and chamber works. He is also active as an improvising musician and performs with his band, Big Farm.
Mackey has been honored by numerous awards, including a Grammy, Guggenheim fellowship, Stoeger Prize from the Chamber Music Society of Lincoln Center, Kennedy Center Friedheim award, several awards from the American Academy of Arts and Letters, and many others.
He has been the composer-in-residence at major music festivals, including Tanglewood, Aspen, and the Holland Festival. His monodrama, "Ravenshead," for tenor/actor (Rinde Eckert) and electro-acoustic band/ensemble (Paul Dresher Ensemble), has been performed nearly 100 times and is available on a MINMAX CD. In a year-end review of cultural events, USA Today crowned the work the Best New Opera of 1998.
The Georgina Joshi Foundation was established in 2007 as the vision of Georgina Joshi's mother, Louise Addicott-Joshi, to provide educational and career development opportunities for young musicians and to encourage and support public performance of music.
The gift to the school establishes a permanent way for the world to learn about each of the five friends as well as their musical talents and passions, and to encourage the development of similar talents and passions in current and future music students.
The establishment of this endowment by the families is administered by the IU Foundation.