FOR IMMEDIATE RELEASE
Feb. 19, 2014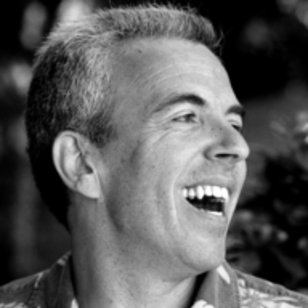 BLOOMINGTON, Ind. – The Indiana University Jacobs School of Music welcomes renowned baritone Francois Le Roux Feb. 19 and 20 as part of the "Five Friends Master Class Series."
Le Roux will be in recital with Jacobs professor Jean-Louis Haguenauer, piano, at 8 p.m. on Wednesday, Feb. 19, in Auer Hall. He will present a master class at 6 p.m. on Thursday, Feb. 20, in Ford-Crawford Hall.
Both events are free and open to the public.
The series honoring the lives of five talented Jacobs School students—Chris Carducci, Garth Eppley, Georgina Joshi, Zachary Novak and Robert Samels—was established last year with a gift of $1 million from the Georgina Joshi Foundation Inc.
Le Roux 's events are in honor of Carducci.
This annual series of lectures, master classes and residencies by a number of the world's leading musicians and teachers focuses on areas of interest most relevant to the lives of the five friends—voice performance, choral conducting, early music, music theory, composition and opera.
Le Roux is renowned throughout the world for performances that range from baroque through contemporary music, from French art song to the major roles of the operatic stage. Since his debut with Lyon Opera, he has been a guest with all the major European opera houses and symphony orchestras, as well as festivals throughout the world.
In the realm of opera, he was renowned as "the greatest Pelléas of his generation" in Debussy's "Pelléas et Mélisande." He performed Pelléas more than 100 times on the foremost opera stages of the world and recorded it for Deutsche Grammophon under Claudio Abbado. As his voice deepened, he changed to the role of Golaud in the same opera, which he has been performing to great acclaim in such places as Paris, Bordeaux and at the Teatro Colón in Buenos Aires.
Le Roux has sung regularly at Paris Opera, where he made his debut as Valentin in Gounod's "Faust" in 1988. His portrayal of the title role in "Don Giovanni" brought him the French critics' "Prix de la Révélation de l'année." Another signature role, he has sung Don Giovanni in Zurich under Nikolaus Harnoncourt, in England and in Spain. He is equally at home in contemporary opera.
Le Roux has performed with major symphony orchestras throughout the world and is in particular demand internationally for recitals and master classes on the interpretation of French Song.
From 1997 to 2002, he was artistic director of the French Song Concert Season of the Bibliothèque Nationale de France in Paris. He is artistic director of the Académie Francis Poulenc in Tours, dedicated to the interpretation of French Song.
His first book on the interpretation of French Song, "Le Chant Intime," co-authored with Romain Raynaldy, received the 2004 René Dumesnil Award by the French National Académie des Beaux Arts. Since 2006, he has been teaching at the Académie Maurice Ravel in Saint Jean-de-Luz and at the Orford Arts Center in Québec.
The Georgina Joshi Foundation was established in 2007 as the vision of Georgina Joshi's mother, Louise Addicott-Joshi, to provide educational and career development opportunities for young musicians and to encourage and support public performance of music.
The gift to the school establishes a permanent way for the world to learn about each of the five friends as well as their musical talents and passions, and to encourage the development of similar talents and passions in current and future music students.
The establishment of this endowment by the families is administered by the IU Foundation.