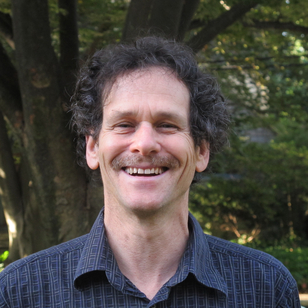 BLOOMINGTON, Ind. – The Indiana University Jacobs School of Music welcomes Richard Cohn, Battell Professor of Music Theory at Yale University, in residence Oct. 23-25 as part of the "Five Friends Master Class Series."
He will present two events which are free and open to the public: a Music Theory colloquium, "Meter without Tactus," at 3:30 p.m. on Wednesday, Oct. 23, in Room 267 of the Simon Music Center, and the lecture "A Platonic Model of Funky Rhythms, or How to Get That Swing," at 4 p.m. on Thursday, Oct. 24, in Ford-Crawford Hall.
The series honoring the lives of five talented Jacobs School students – Chris Carducci, Garth Eppley, Georgina Joshi, Zachary Novak and Robert Samels – was established last year with a gift of $1 million from the Georgina Joshi Foundation Inc.
Cohn's events are in honor of Samels as part of the Music Theory Department's Robert Samels Visiting Scholar Program within the series.
This annual series of lectures, master classes and residencies by a number of the world's leading musicians and teachers focuses on areas of interest most relevant to the lives of the five friends – voice performance, choral conducting, early music, music theory, composition and opera.
Cohn is the author of "Audacious Euphony: Chromaticism and the Triad's Second Nature" (Oxford University Press, 2012). Two of his scholarly articles have earned the Society for Music Theory's Outstanding Publication Award.
Cohn is series editor of Oxford University Press's "Studies in Music Theory" and executive editor of the Journal of Music Theory. His current research models metric states and syntaxes in classical and world-music repertories.
The Georgina Joshi Foundation was established in 2007 as the vision of Georgina Joshi's mother, Louise Addicott-Joshi, to provide educational and career development opportunities for young musicians and to encourage and support public performance of music.
The gift to the school establishes a permanent way for the world to learn about each of the five friends, their musical talents and passions, and to encourage the development of similar talents and passions in current and future music students.
The establishment of this endowment by the families is administered by the IU Foundation.