BLOOMINGTON, Ind. -- The Indiana University Jacobs School of Music will host the 2013 Metropolitan Opera National Council Indiana District Auditions at 1 p.m. on Saturday, Oct. 12 in Bloomington's Musical Arts Center. 
This free annual event kicks off the 61st season of the Met Auditions.

"Indiana University has hosted the Indiana District for the past 60 years and is proud to do so again this year," said IU First Lady Laurie McRobbie, honorary chair of the Indiana District. "The auditions provide an unparalleled opportunity for promising young singers to gain access to one of the world's foremost stages, and for those of us who love opera, to be assured that the next generation of singers will be there for us to enjoy and applaud."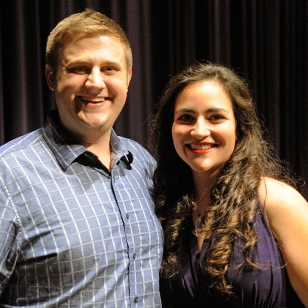 McRobbie said that thanks to the generous support of Indiana donors, this year the Indiana District will be able to offer a total award of up to $6,000 -- nearly double what it has been able to offer in the past.

The finalists on Oct. 12 will advance to the Central Region Finals on Nov. 3 at The Music Institute in Evanston, Ill.   

Winners from that round will advance to the Semi-Finals in New York City on March 23 at the Metropolitan Opera.

The Grand Finals will also be at the Met, with the Metropolitan Opera Orchestra, on March 30.

Semi-finalists each receive $1,500, while finalists receive $5,000, and winners receive $15,000.

"We were delighted that one of the winners of the Indiana District in 2012, tenor and IU student Michael Brandenburg, won the Central Region and Grand Finals competitions this past spring," said Jacobs School Dean Gwyn Richards.
 
The judges for the Oct. 12 auditions are baritone John Hancock, who is a frequent artist on the Metropolitan Opera stage; conductor Mark Graf, who has administered various young artist programs; and John Wustman, professor emeritus at the University of Illinois at Urbana-Champaign.

The application deadline for the auditions is Friday, Oct. 4.

Read more about the Metropolitan Opera National Council Auditions.