FOR IMMEDIATE RELEASE
Sept. 16, 2013

BLOOMINGTON, Ind. -- The Indiana University Jacobs School of Music will host a special event honoring the life of Distinguished Professor Janos Starker at 4 p.m. on Sunday, Sept. 22, in the Musical Arts Center.
The event, which is free and open to the public (no tickets required), will be video-streamed live via the IU Music Live! website as well broadcast live on WFIU 103.7FM Public Radio.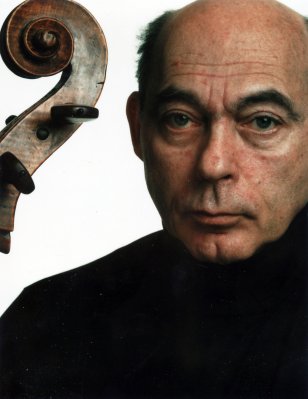 Featured performers are William Preucil and Alexandra Preucil, violin; Mark Kosower, cello; and Shigeo Neriki, piano, with a recorded performance from late pianist György Sebök.
The program will include Mendelssohn's Sonata No. 2 in D Major, J. S. Bach's Trio Sonata in G Major, Brahms' Trio No. 1 in B Major and Fauré's "Après un rêve."
"We gather on Sunday to honor a pillar of our school and a leading figure in our field," said Gwyn Richards, dean of the Jacobs School. "This occasion will provide an opportunity for the many people touched by Professor Starker's life to express their gratitude, to hear from the family and to share with each other."
In addition to the performances and audio and video selections of Starker, remarks will be made by IU President Michael McRobbie, Jacobs Dean Emeritus Charles Webb, Starker Institute Vice-President Allen Ketchersid and members of the Starker family.
The Jacobs School of Music would like to extend a special thanks to Chris and Sue Fan and their family for their generosity, which has helped to make this event possible.
Starker, legendary cellist and former Jacobs School of Music faculty member, died on April 28, 2013, at the age of 88.
With his peerless technical mastery and intensely expressive playing, he is universally recognized as having been one of the world's preeminent musicians.
Read more about Starker at his memorial website.