Michael Kuttner Music Education Fund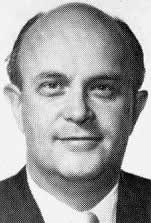 Born in Hungary, Michael Kuttner attended the Franz Liszt Academy in Budapest in 1935, receiving the professor of music diploma in 1937 and the state artist diploma in 1938. During his professional career he was both a noted conductor and an acclaimed musician. Professor Kuttner studied conducting with the late Serge Koussevitzky at Tanglewood, and went on to conduct the New York City Opera and the Trenton Opera Association. Perhaps he is best remembered for his illustrious career as a violinist, having performed with some of the most prestigious chamber music groups of his time. He started his American career as first violinist of the Pro Ideale Quartet, quartet-in-residence at Westminster Choir College in Princeton, NJ, from 1938 til the early 1940s. Professor Kuttner was a member of the Gordon, Lener, Hungarian, and Berkshire Quartets. In 1972 he was appointed Professor of Music at Indiana University, where he shared his talents and enthusiasm with others. After Professor Kuttner's death in 1975, Charles Webb, Dean of the School of Music, remembered him fondly. "We remember Michael as a conscientious and devoted teacher," Webb said, "as a warm and concerned friend, and for his vibrant love of the art of music."
This fund was established through the estate of Professor Kuttner and it is used to benefit highly talented students of stringed instruments. Scholarship awards are given annually to members of the Michael Kuttner String Quartet, consisting of two violinists, one violist, and one cellist who are selected by competition.