Bruce Hubbard Memorial Scholarship Fund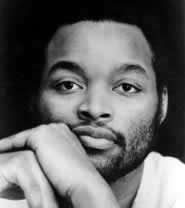 In 1992 the family, friends, and colleagues of Bruce Hubbard established a scholarship fund to honor the memory of this talented artist and acclaimed performer. Mr. Hubbard began singing at age five in an Indianapolis church choir where his grandmother was a soloist. He attended Indiana University Jacobs School of Music on a scholarship made possible by the Society of the Friends of Music, studied with Roger Havranek, and was a member of the Singing Hoosiers. Before his untimely death in 1991, Mr. Hubbard established a successful career in opera and musical theater. Mr. Hubbard was best known for his performance in the roles of Joe in Showboat and Jake in Porgy and Bess, the latter of which he sang in his Metropolitan Opera debut in 1984-85. The bass baritone also performed at the White House on three occasions, including an appearance on the PBS series, "In Performance at the White House." In a letter sent to Hubbard after one of his concerts, President Reagan wrote, "Your performance was brilliant and the richness of your voice thrilled us all."
The Bruce Hubbard Memorial Scholarship is awarded annually to voice majors at IU Jacobs School of Music with preference given to minority students.