Gignilliat Music Scholarship Fund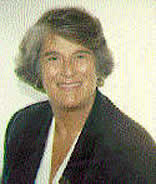 Ellen Cash Gignilliat was born July 8, 1932 and raised in East Chicago, Indiana. She received a Bachelor of Science degree in education from Indiana University in 1954. Her husband, Paul Charles Gignilliat graduated from Yale University in 1953. As a student at IU, Mrs. Gignilliat was a member of Delta Delta Delta sorority and actively involved with the YWCA. She is a life member of the IU Alumni Association and has served in numerous community organizations, including the Women's Board of the Chicago Symphony Orchestra. She is also a trustee of Ravinia (the summer home of the Chicago Symphony) and a member of the Ravinia Festival Women's Board. In 1990 she further demonstrated her commitment to music through the establishment of the Gignilliat Music Scholarship Fund. "Music is such a joy," she said, "and the Indiana University School of Music stands out worldwide. I wanted to do something for my alma mater, and I think it's very exciting to have a part in making a difference in young lives."
The Gignilliat Music Scholarship is awarded annually to deserving students at the IU Jacobs School of Music.