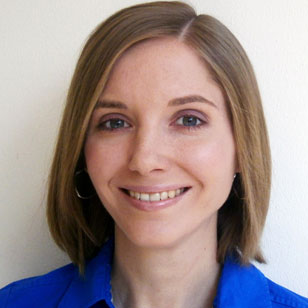 View full resolution
Phone:

812-855-4430

Email:

lkricher@indiana.edu

Website:
Department:

Music Education
Simon Center, M145F

Biography
Lauren Kapalka Richerme is associate professor of music in music education at the Indiana University Jacobs School of Music, where she teaches undergraduate and graduate courses on philosophy, sociology, and instrumental methods. Her research interests include contemporary philosophy, education policy, and innovative approaches to collegiate teaching.
Richerme's work has been published in Bulletin of the Council for Research in Music Education, Journal of Research in Music Education,  Philosophy of Music Education Review, International Journal of Music Education, Music Education Research, Arts Education Policy Review, Music Educators Journal, and Action, Criticism, and Theory for Music Education. Her philosophy book, Complicating, Considering, and Connecting Music Education, in which she explains aspects of poststructuralist philosophy and proposes a poststructuralist-inspired philosophy of music education, is published through Indiana University Press.
Richerme serves on the editorial board of Bulletin of the Council for Research in Music Education, and she has held leadership positions in the Indiana Music Educators Association, Society for Music Teacher Education Policy ASPA, National Association for Music Education Philosophy Special Research Interest Group, and International Society for the Philosophy of Music Education.
Prior to her university teaching, Richerme taught high school and middle school band and general music in Massachusetts. She earned degrees from the University of Massachusetts Amherst, Harvard University, and Arizona State University.