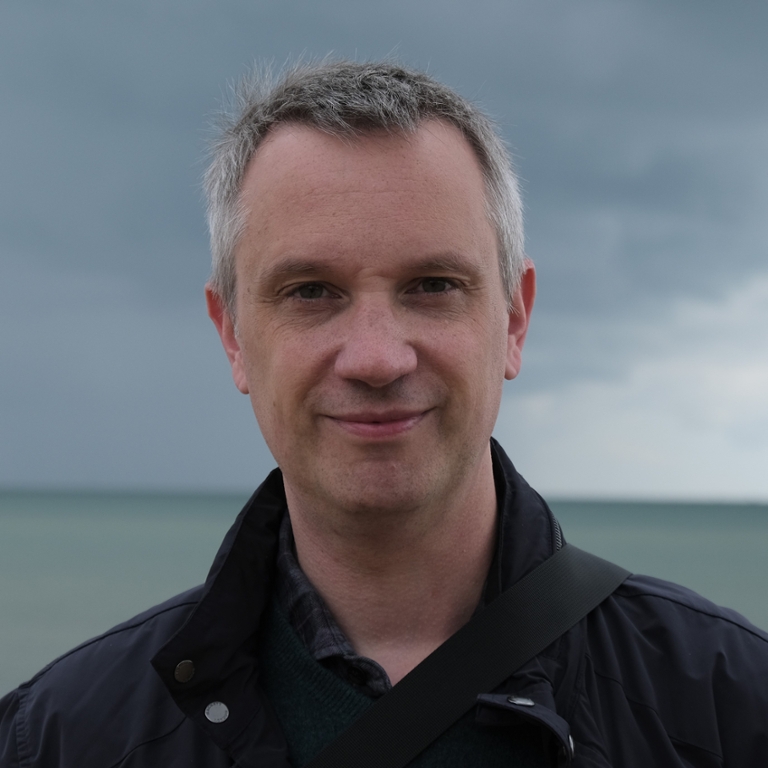 View full resolution
Phone:

812-856-1047

Email:

rivanovi@indiana.edu
Department:

Music Theory
Simon Center, M325B

Education
Ph.D., Yale University, 2004
M.Phil., Yale University, 1998
B.A., Durham University, 1996
Biography
Roman Ivanovitch is associate professor of music theory at the Indiana University Jacobs School of Music, where he has taught since 2004. He received his doctorate from Yale University in the same year.
His general research concerns issues of form, style, and aesthetics in the long eighteenth century, particularly with respect to Classical-era variation and sonata form. His principal focus is the music of Mozart, on which he has published articles in Music Theory Spectrum, Journal of Music Theory, and Music Analysis. In 2012, he won the Marjorie Weston Emerson Award from the Mozart Society of America for his essay on Mozart's retransitions.
Ongoing larger publication projects include a monograph on craftsmanship and style in Mozart's music. A lapsed guitarist, Ivanovitch also has a secondary interest—which awaits full research reactivation—in guitar-based blues, especially in the area of improvisation.
Selected Publications
"The Brilliant Style," The Oxford Handbook of Topic Theory, ed. Danuta Mirka (Oxford University Press, 2014). The Handbook was awarded a Citation of Special Merit from the Society for Music Theory (2015).
"Mozart's Art of Retransition," Music Analysis 30/1 (2011): 1-36.
"An Experiment in Variation: The Finale of Mozart's Piano Trio in G, K.496," Mozart's Chamber Music with Keyboard, ed. Martin Harlow (Cambridge University Press, 2011).
"Recursive/Discursive: Variation and Sonata in the Andante of Mozart's Quartet in F, K.590," Music Theory Spectrum 32/2 (2010): 145-164.
"Showing Off: Variation in the 'Display Episodes' of Mozart's Piano Concertos," Journal of Music Theory 52/2 (2008): 181-218.