FOR IMMEDIATE RELEASE
March 22, 2018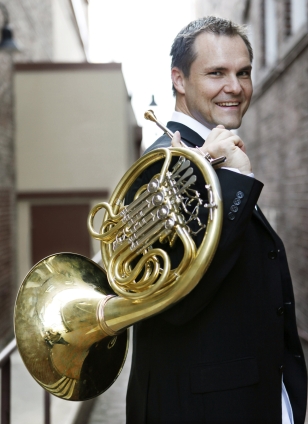 BLOOMINGTON, Ind. -- Jeff Nelsen, professor of music (horn) at the Indiana University Jacobs School of Music, has rejoined the world-renowned Canadian Brass, while continuing his teaching at the Jacobs School.

Born in Edmonton, Alberta, Canada, Nelsen was previously a member of the Toronto-based Canadian Brass from 2000 to 2005 and from 2007 to 2010. He replaces hornist Bernhard Scully.

"Jeff Nelsen's return to this ensemble establishes a closer connection between the Jacobs School and one of the premier brass chamber groups of our time," said Gwyn Richards, David Henry Jacobs Bicentennial Dean. "We look forward to the development of student interest in brass chamber music repertoire and its performance as they engage with the members of this revered ensemble."

"Jeff is a formidable presence on and off stage," said Chuck Daellenbach, founding member of Canadian Brass. "Our audiences will be as delighted as we are to see and hear him performing with the Brass again. His proven track record as performer, teacher, mentor and motivator are the invaluable assets that make him our logical musical partner; but, it is his joie de vivre that makes him a natural choice to help enrich the group's continued impact on the music world."

"Inspiring through performance and pedagogy is such a wonderful combination, for me and for our students," Nelsen added. "My being with Canadian Brass greatly expands the potential for our music students to get to see their mentor making music and teaching music at the highest international level."

Both Nelsen and Canadian Brass have a strong international and entrepreneurial focus. The addition of Nelsen strengthens the group's mission of taking brass where it's never been before—moving it from a sideline into a mainstream discipline, much like a string quartet—and augmenting the Jacobs brass faculty's mission.

The forward-thinking Jacobs School of Music shares this vision, making it a natural fit for collaborative partnerships with the group in areas of entrepreneurial and career development, master classes, concerts and more.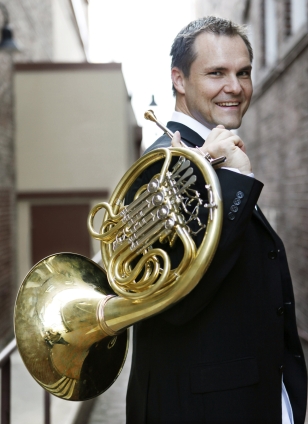 "With its worldwide reputation, innovative programming and entrepreneurial mindset, Canadian Brass is a great example of an ensemble that is moving with the times," said Alain Barker, director of the Jacobs Office of Entrepreneurship and Career Development. "It's very good news that Jeff will be joining them again, as it opens up possibilities for innovative partnerships with the Jacobs School."

"With the addition of Nelsen, no ensemble is better poised to bring the positive message to young players that the future is bright," Daellenbach said. "We help them realize that they must shape their own destiny—that they can be in charge of their own world."

"The only thing between where our students are and where they want to be is their learning," said Nelsen. "We help students find out who they are and, more importantly, who they want to be. We then focus on instructing and inspiring them to share their unique personal quality and value with the world. Canadian Brass and the Jacobs School of Music are standard-bearers for this all over the world. It is an incredible honor and opportunity to be sharing my unique value in the name of these lauded institutions."