FOR IMMEDIATE RELEASE
Jan. 14, 2015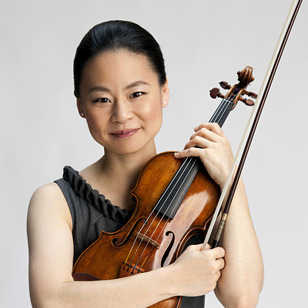 BLOOMINGTON, Ind. — A special panel discussion, "Re-Imagining Music Entrepreneurship with Midori and The Cleveland Orchestra," will offer the Indiana University community and the general public an opportunity to discuss groundbreaking music projects by world-renowned violinist Midori and The Cleveland Orchestra.
The event, presented by the Jacobs School of Music's Office of Entrepreneurship and Career Development, will take place at 8 p.m. on Tuesday, Jan 20, in Auer Hall and is free and open to the public. In addition to Midori, the panel will include Joan Katz Napoli, director of education and community engagement for The Cleveland Orchestra, and members of the Orchestra: violinist Isabel Trautwein and cellist Brian Thornton.
"We are thrilled and honored to present a conversation with both Midori and The Cleveland Orchestra that touches on key issues related to music and society," said Alain Barker, director of the Office of Entrepreneurship and Career Development. "Their combined presence in Bloomington is a huge benefit to Jacobs School students as they prepare for their professional careers."
In addition, Midori will present performance master classes with Jacobs School students.
The Cleveland Orchestra's visit is part of a multi-day residency that includes a series of woodwind, brass, string, percussion and piano orchestral repertoire classes, side-by-side rehearsals with students and members of the Orchestra, a visit to Fairview Elementary School and a public performance at 8 p.m. on Wednesday, Jan. 21, at IU Auditorium, as well as a chamber music performance at 8 p.m. on Thursday, Jan. 22, in Auer Hall.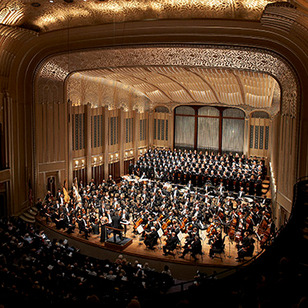 Additional entrepreneurship-related events during the Orchestra's visit include a Classical Revolution Bloomington jam session with Jacobs School students from 9 p.m. to 11 p.m. on Monday, Jan. 19, at Hyatt Place (217 W. Kirkwood Ave.) and a panel discussion on recent trends in arts administration at the Indiana Memorial Union's Dogwood Room from 1 p.m. to 3 p.m. on Wednesday, Jan. 21.
Since her debut at the age of 11 with the New York Philharmonic 32 years ago, Midori has established a record of achievement which sets her apart as a master musician, an innovator, and a champion of the developmental potential of children. As an educator and innovative community engagement activist, she founded Midori & Friends, which brings music education programs to underserved New York City schoolchildren in every borough each year, in 1992. Two additional organizations, Music Sharing, based in Japan, and Partners in Performance, based in the U.S., also bring music closer to the lives of people who may not otherwise have involvement with the arts. Her commitment to community collaboration and outreach is further realized in her Orchestra Residencies Program. In 2007, she was named a messenger of peace by U.N. Secretary-General Ban Ki-moon.
The Cleveland Orchestra has a long and proud history of sharing the value and joy of music with people throughout Northeast Ohio. Education and community programs date back to the Orchestra's founding in 1918 and have remained a central focus of the ensemble's activities in serving its hometown. The Cleveland Orchestra has introduced more than four million young people to symphonic music—through live concert experiences and performances over the past nine decades. Today, the Orchestra's educational and community programs reach more than 60,000 young people and adults annually, helping to foster a love of music and a lifetime of involvement with the musical arts.
For more information about these events and to learn about the Jacobs School's Office of Entrepreneurship and Career Development, visit http://music.indiana.edu/oecd.