FOR IMMEDIATE RELEASE
Sept. 8, 2014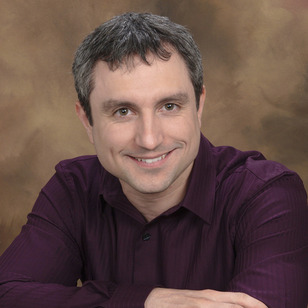 BLOOMINGTON, Ind. – The Indiana University Jacobs School of Music is pleased to announce that D. James (Jamie) Tagg has joined its faculty this fall as assistant professor of recording arts.
Tagg is an active recording engineer and producer. He was a senior recording engineer at the Aspen Music Festival and chief audio engineer for the Hot Springs Music Festival. His recordings of Miami-based vocal ensemble Seraphic Fire have garnered two Grammy nominations and have been best-sellers on iTunes and the Billboard classical charts.
"I am thrilled that Jamie is joining the faculty at the Jacobs School," said Konrad Strauss, chair of the Recording Arts Department. "His passion for teaching will be an invaluable asset to our department, and his professional experience along with his knowledge of audio theory and technology will help us better prepare our students for success after graduation."
Tagg holds a B.M. in Music Engineering Technology from the University of Miami (Fla.), completed the Audio Associate Certificate program at the Banff Centre in Alberta, Canada, has an M.M. in Sound Recording Technology from the University of Massachusetts Lowell and studied recording production with Martha de Francisco at McGill University in Montréal, Québec. 
Prior to joining the faculty at the Jacobs School, Tagg taught at the State University of New York Oneonta, University of Massachusetts Lowell and Syracuse University. He has served as a research specialist at the University of Wisconsin–Madison, a consultant for THAT corporation and as a product specialist for Benchmark Media.
His research focuses on spatial realism and acoustic envelopment in sound recordings. He developed a new stereo recording technique, Stereo Technique for Augmented Ambience Gradient (STAAG), which has been featured on several prominent CD releases, and developed digital signal processing (DSP) processing tools that are used by television manufacturers to enhance the spacial width from flat-screen television speakers.
About the Department of Recording Arts
Established in 1982, the Jacobs School of Music Department of Recording Arts is one of the leading programs in the country. Emphasizing rigorous academics and hands-on production experience, the department's 50 students provide all audio and video production support for the school's approximately 1,100 performances per year.
Alumni have gone onto careers in all areas of the recording and entertainment industry and include record company executives, Oscar and Grammy winners, and gold and platinum record recipients.