FOR IMMEDIATE RELEASE
July 1, 2014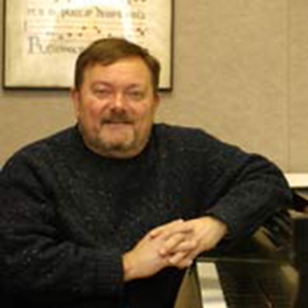 BLOOMINGTON, Ind. – The Indiana University Jacobs School of Music is pleased to announce the appointment of Paul Borg as adjunct professor of music and coordinator of the school's Latin American Music Center, effective today, July 1.
Borg earned his doctorate in musicology from the Jacobs School and is professor emeritus of music at Illinois State University.
"We are thrilled that Paul has accepted this new role for the center and the school," said Jacobs Dean Gwyn Richards. "His accomplishments in the field, his knowledge of the area and his understanding of the center uniquely qualify him to lead this storied resource. As we welcome Paul, we also express our thanks to Erick Carballo for his leadership of the center during these past two years. Despite multiple campus responsibilities, he somehow found the time and energy to guide the center with strength and vision. We extend our deepest appreciation to him."
"For 50 years now, the LAMC has been one of the most significant international components of the Jacobs School of Music," said Borg. "I am excited to be able to help as the center continues to articulate and pursue its mission."
Borg taught various music history courses for Illinois State's School of Music and was presented with its College of Fine Arts Outstanding Teacher Award. 
His musicological research interests include Latin American Music and, in particular, the music of colonial Guatemala. 
Active as a pianist, Borg performed as faculty and guest-artist at Illinois State, Indiana, Western Illinois, Illinois Wesleyan, Northwestern, Roosevelt and Millikin universities. In 1995, he performed the world premiere of Roque Cordero's "Three Poetic Meditations" for piano.
His many years of leadership in curriculum development, campus governance and administration earned him Illinois State's University Outstanding Service Award in 2012.