FOR IMMEDIATE RELEASE
March 3, 2014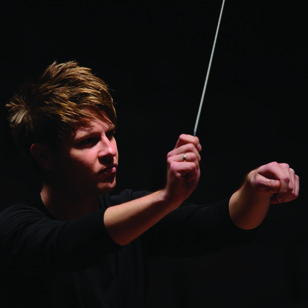 BLOOMINGTON, Ind. – The Indiana University Jacobs School of Music will host a free performance by the Indianapolis Symphony Orchestra at 3 p.m. on Sunday, March 9, in the Musical Arts Center on the Bloomington campus.
Conducted by Krzysztof Urbański, now in his third season as the orchestra's music director, the concert will feature Mussorgsky's "A Night on Bare Mountain" and Stravinsky's Suite from "The Firebird (1945 revision)." Audiences will also hear Russian pianist Anna Vinnitskaya in Rachmaninoff's Rhapsody on a Theme of Paganini, Op. 43.
The free concert is a general admission event, and no tickets are required to attend.
An IU Presidential Concert, this event is sponsored in part by the Office of the President.
Krzysztof Urbański
September 2013 marked the start of Krzysztof Urbański's third season as music director of the Indianapolis Symphony Orchestra. He also continues as chief conductor of the Trondheim Symfoniorkester, which appointed him artistic leader in recognition of the major contribution he has made to the orchestra. His performances this season include the world premiere of "Pastorale e capriccio," which both orchestras have co-commissioned from Wojciech Kilar.
In 2013-2014, Urbański takes the Trondheim Symfoniorkester on tour to Vienna, Cologne, Warsaw and Kraków.
He also holds the position of principal guest conductor of the Tokyo Symphony Orchestra.
For more information, visit http://krzysztofurbanski.com/index1.html.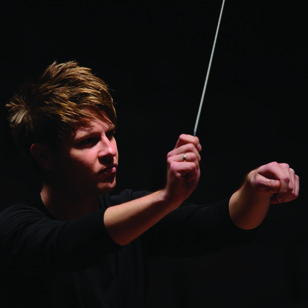 Anna Vinnitskaya
Hailed by the Washington Post as a "lioness at the keyboard," Vinnitskaya played her first orchestral concert at the age of eight and her first recital at the age of nine. After studying at the Hamburg University of Music and Theater, she was appointed professor of piano in 2009.
She has performed with numerous orchestra and conductors around the world and won first prize at the Queen Elisabeth Competition in Brussels (2007) and the Leonard Bernstein Award at the Schleswig-Holstein Music Festival (2008).
A native of Novorossiysk , Russia, Vinnitskaya has recorded three award-winning discs for the French label NAÏVE.
For more information, visit http://www.annavinnitskaya.com/en/home