FOR IMMEDIATE RELEASE
Feb. 27, 2014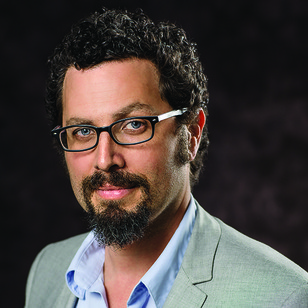 BLOOMINGTON, Ind. – The Indiana University Jacobs School of Music Lecture Series and the Jacobs Musicology Department Lecture Series present "Thoughts on Improvisation Revisited: Reconceptualizing Nettl's Comparative Model" by Gabriel Solis at 5 p.m. on Thursday, Feb. 27, in Ford-Crawford Hall at the Jacobs School.
Solis is associate professor at the University of Illinois School of Music at Urbana-Champaign.
The event is free and open to the public.
About "Thoughts on Improvisation Revisited"
Bruno Nettl's 1974 article "Thoughts on Musical Improvisation" offers an elegant, intuitively satisfying general theory through which to study musical improvisation as a kind of creative act in any musical tradition where it may be found. The article was one of the first to characterize improvisation and composition as points on a single continuum rather than in a relationship of opposition.
Solis' lecture will elaborate on Nettle's two-dimensional "comprovisational" model of the continuum. Drawing on examples from post-bop jazz, the music Derek Bailey has described as "non-idiomatic improvisation," and the Western classical tradition, Solis proposes a three-dimensional model in which a wide range of creative processes can be understood in relation to one another.
The signal value of this model is not to replace the concepts of improvisation or composition but rather to more fully embed them in a larger theory of musical creativity and thereby enable more comparative studies of music for which the concepts on Nettl's continuum are not readily applicable.
About Solis
A scholar of African American music and of Indigenous music of the Southwestern Pacific, Solis has done ethnographic and historical research with jazz musicians in the United States and with musicians in Australia and Papua New Guinea.
Drawing on work in African American studies, anthropology and history, Solis addresses the ways people engage the past, performing history and memory through music.
His articles have appeared in numerous journals and edited collections, and his most recent book is "Thelonius Monk Quartet with John Coltrane at Carnegie Hall" (Oxford, 2014).