János Starker Cello Scholarship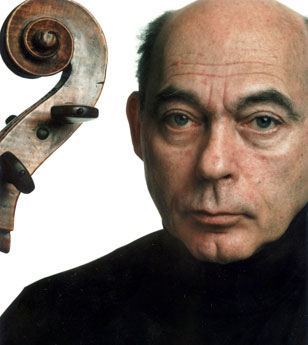 Eva Janzer Memorial Cello Center Foundation, Ltd. created this scholarship to honor their great friend and world renowned cellist, János Starker.
János Starker was born in 1924 in Budapest to Jewish parents. He received a cello before his sixth birthday, and gave his first public performance at age six. He entered the Franz Liszt Academy of Music in Budapest at age 11, and gave his professional debut at 14 playing the Dvořák Cello Concerto with three hours' notice. He left the Liszt Academy in 1939, and spent most of the war in Budapest. Starker spent three months in a Nazi internment camp.
In 1948, Starket immigrated to the United States, and played for the Dallas Symphony, Metropolitan Opera Orchestra, and Chicago Symphony Orchestra before becoming a full-time concert soloist and teacher, joining the Indiana University Jacobs School of Music faculty in 1958. He earned the title of Distinguished Professor, attracted string players from around the world, and taught until close to his death.
With his peerless technical mastery and expressive playing, he is universally recognized as having been one of the world's preeminent musicians. During the course of his career, he appeared as recitalist and soloist with the most prestigious orchestras around the globe and became one of the most sought-after virtuosi and teachers of our time. János Starker passed away on April 29, 2013. The memorial site for Starker created by the Jacobs School of Music may be accessed here: http://blogs.music.indiana.edu/janosstarker
The Jacobs School of Music is honored to award the János Starker Cello Scholarship to deserving cello students enrolled at the Jacobs School of Music.