Nicola Rossi-Lemeni Memorial Scholarship Fund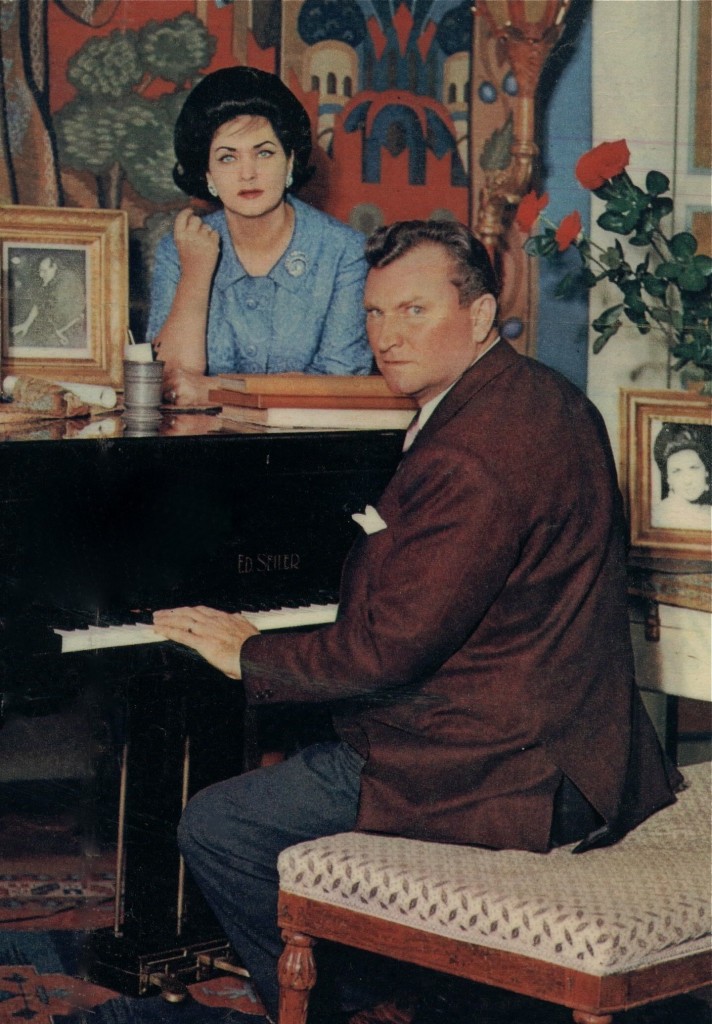 The Nicola Rossi-Lemeni Memorial Scholarship was established by his wife, Virginia Zeani Rossi-Lemeni.
Virginia Zeani was born in 1925 in Solovastru, Romania. At the age of nine, she fell in love with opera after seeing a production of Madama Butterfly. She started studying seriously at age 13, taking lessons with Lucia Anghel in Bucharest. When Zeani became unconvinced of Anghel's belief that she was a mezzo soprano, she went on to study with the famous coloratura soprano, Lydia Lipkowska, who opened up Zeani's full range.
At the age of 21, she travelled to Milan to work with tenor Aureliano Pertile. In Milan, she also learned from Toscanini's coaches at La Scala. A year later, she made her professional debut singing Violetta in La Traviata. After a successful performance, she was offered a tour of 30 more performances. Throughout the course of her career, Violetta was a role Zeani would sing over 600 times around the world.
Zeani officially met Nicola Rossi-Lemeni when she made her debut at La Scala, Milan in 1956 in a production of Handel's Giulio Cesare. She was singing Cleopatra and Rossi-Lemeni was singing the title role. Within a week, he asked her to marry him, and she accepted the proposal within the next two.
Overall, she has sung some 69 major roles with only two cancelled performances. She retired from the stage in 1982, and with Rossi-Lemeni, began teaching at the Jacobs School of Music in 1980. She was awarded the title of Distinguished Professor of Music in 1994 before moving to Florida in 2002. Many of her students went on to have international careers, such as Sylvia McNair, Angela Brown, Marilyn Mims, Elizabeth Futral, and Vivia Genaux. In 2012, she was awarded the Indiana University's President's Medal for Excellence.
Nicola Rossi-Lemeni was born in in 1920 in Istanbul, Turkey, the son of an Italian colonel and a Russian mother. He seriously started studying voice at the age of 16 with his mother. During World War II, he served as a lieutenant with the Italian army on the Russian front. In 1946, he made his stage debut as Boris Godunov in Venice, and in 1952 made his American debut with San Francisco Opera in the same role. He sang at the La Scala Milan for 22 seasons, the Chicago Lyric Opera, and the Metropolitan Opera. Rossi-Lemeni taught at the Jacobs School from 1980 until his death in 1991.
The Nicola Rossi-Lemeni Memorial Scholarship Fund is awarded to the three top-ranking Jacobs School of Music students in the district auditions for the Metropolitan Opera each year.