Jason Paras Memorial Fund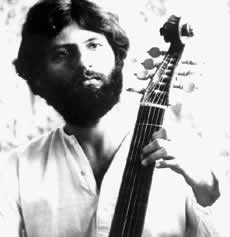 This fund was established by the Paras family in 1982 as a memorial to Jason Paras, an extraordinary young string virtuoso whose life was cut tragically short. Mr. Paras was about to join the faculty of the Early Music Institute of the Indiana University Jacobs School of Music when he became the victim of a drowning accident near Basel, Switzerland. Although he was only 29 years old, Mr. Paras had established himself as a specialist in early string instruments. He studied piano, harpsichord, and guitar, but settled on the viola de gamba. During his short career, he performed with several notable ensembles such as Sequentia, Clemencie Consort, and Complesso Mediterraneo. Thomas Binkley, founder and former director of the Early Music Institute, considered Mr. Paras to be "a veritable rising star on the horizon of early music concert life."
The Jason Paras Memorial Fund provides scholarships for Early Music students and purchases instruments to complete the Jason Paras Instrument Collection.