Jay Lovins Memorial Scholarship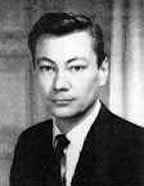 Established by the Kokomo Chapter of the American Guild of Organists in 1985, this fund honors Jay Alfred Lovins. Born in Windsor, Illinois, Mr. Lovins (1933-1984) served in the U.S. Army from 1952-54. Following his military service, he attended Indiana University and earned a Bachelor of Music degree in organ in 1960 and a Master of Music degree in 1961. During his time at IU, Mr. Lovins was employed as a student chime ringer, responsible for operating the carillon in the tower of the Student Building on the IU Bloomington campus. In 1961 he relocated to Kokomo, Indiana, to serve as organist and choir director at the First Congregational Church (UCC). From 1975-81 he was also a Lecturer in Music at Indiana University Purdue University Indianapolis (IUPUI). Throughout the course of his career, Mr. Lovins wrote and produced several musical plays in Kokomo and Indianapolis.
A dedicated musician, Lovins organized the Kokomo Chapter of the American Guild of Organists in the early 1960s. Since he received two degrees from Indiana University, the members of the organization thought it would be a fitting tribute to their founder to endow a music scholarship at his alma mater. The Jay Lovins Memorial Scholarship Fund benefits organ students enrolled at IU Jacobs School of Music, with preference given to students from Howard County, Indiana.