Gregory C. Klinefelter Memorial Scholarship Fund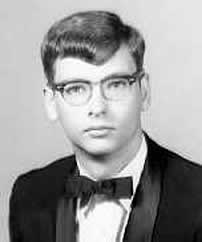 This fund was established in 1976 by Reverend and Mrs. George H. Klinefelter as a memorial to their son, Gregory Charles Klinefelter. A gifted cellist studying at the Indiana University Jacobs School of Music, Gregory Klinefelter was killed in an auto accident on October 17, 1975, while on his way home from an orchestra rehearsal for the opera, Love for Three Oranges. The 23-year-old student was in his junior year, studying cello under Professor Fritz Magg. Mr. Klinefelter was survived by his parents, wife, and seven-month-old son, Benjamin. Reverend and Mrs. Klinefelter created this scholarship fund to honor the memory of their son, and to support the talents of other young musicians.
The Klinefelter Memorial Scholarship is awarded annually to students of stringed instruments, with preference given to cellists.