Marilyn Keiser Organ Scholarship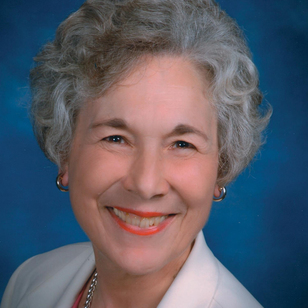 (est. 2006) The Episcopal Diocese of Indianapolis and Bishop Cate Waynick created this scholarship in order to honor their dear friend and retired Jacobs School of Music faculty member, Marilyn Keiser.
Marilyn Keiser is Chancellor's Professor Emerita of Music at the Jacobs School of Music, where she taught sacred music courses and applied organ for 25 years. In 1998, she was presented with a Teaching Excellence Recognition Award from the Jacobs School. In 2002, she was named Chancellor's Professor at Indiana University, the most prestigious academic appointment at IU that recognizes faculty who have served as pioneers in their field with an extensive record of accomplishment and leadership in teaching, research, and service.
From Springfield, Illinois, Keiser started her organ studies with Franklin Perkins. She earned her Bachelor of Sacred Music degree at Illinois Wesleyan University, studying with Lillian McCord. After her undergraduate career, she attended Union Theological Seminary in NYC, where she studied sacred music with Alec Wyton, and graduated summa cum laude in 1965 with a Master of Sacred Music degree. In 1977, Keiser earned her Doctorate of Sacred Music from UTS.
Keiser served as assistant organist of The Riverside Church in NYC, and soon after was appointed as associate organist and choirmaster of the Cathedral of St. John the Divine, where she worked from 1966-1970. In 1970, she relocated to North Carolina where she was organist and director of music at All Souls Parish in Asheville and music consultant for the Episcopal Diocese of Western North Carolina. She held both posts until 1983.
Keiser is in constant demand as an organ recitalist, workshop leader, lecturer, and performer. She has appeared throughout the United States, playing in concerts sponsored by churches, colleges, and chapters of the American Guild of Organists. Keiser has also been featured overseas at the International Congress of Organists in Cambridge, England; the Royal Victorial Hall with the Singapore Symphony; the American Cathedral in Paris; the Southern Cathedrals Festival in Winchester, England; and the Universidade Federal do Rio Grande do Sul in Brazil.
In addition to her concertizing career, Keiser specializes in giving lectures and workshops for music in small churches. She has served as president of the Association of Anglican Musicians, a contributing editor to the humnal Ecumenical Praise, served on the Episcopal Church's Standing Commission on Church Music, and was a consultant to the Hymn Music Committee for the Episcopal Hymnal 1982. For five years, she was the chair of the Advisory Board for the Leadership Program for Musicians Serving Small Congregations, is past-chair of the Worship and Music Commission for the Episcopal Diocese of Indianapolis, and director of Music at Trinity Episcopal Church in Bloomington, Indiana. She has synthesized her knowledge in a publication in the Church Hymnal Teaching Series titled Teaching Music in Small Churches.
Since her previous schooling, she has received several accolades. In 1995, she was awarded a Doctor of Humane Letters from the Virginia Theological Seminary. In 1997, she was presented the Unitas Citation from UTS. She was awarded a second Doctor of Humane Letters from her alma mater, Illinois Wesleyan University, in 2002. In 2013, she was awarded the American Guild of Organists Distinguished Artist Award.
Each year the Jacobs School is proud to award the Marilyn Keiser Organ Scholarship to deserving full-time undergraduate and graduate organ students.