William and Emma Horn Scholarship Fund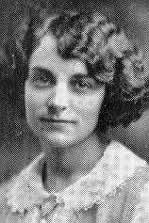 Born in 1902, Emma Belle Horn was the daughter of Harry C. and Clara M. (Dietz) Stutz. Her father devoted his entire life to the automobile industry: he designed and built the car bearing his name which ran in the first Indianapolis 500 race in 1911. Mrs. Horn attended Indiana University in 1924, and was a member of Kappa Alpha Theta sorority and the Girls Glee Club. She graduated from Briarcliff College in New York. After marrying William Spring Horn, the couple resided in Indianapolis where Mrs. Horn was an active member of numerous community organizations, including the Indianapolis Symphony Society. At the time of her death in 1992, she established a scholarship fund for deserving students at IU Jacobs School of Music.
The William and Emma Horn Scholarship is awarded to Indiana residents majoring in music at IU Jacobs School of Music.