Bernhard Heiden Scholarship Fund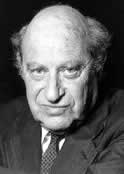 Internationally known composer Bernhard Heiden was born in Frankfurt-am-Main, Germany, August 24, 1910. He became interested in music at the age of five, and a year later composed his first pieces. When he began formal music instruction, he studied the piano, clarinet, and violin in addition to his lessons in theory and harmony. Professor Heiden was admitted to the Hochschule fur Musik in Berlin in 1929 and studied under Paul Hindemith, whom he considers his principal teacher. Professor Heiden was married in 1934 to Cola de Joncheere, pianist and fellow student at the Academy. Arriving in the United States in 1935, Professor Heiden settled in Detroit, Michigan, where he taught on the faculty of the Art Center Music School, worked as staff arranger for radio station WWJ, and founded and conducted the Detroit Chamber Orchestra. Inducted into the U.S. Army in 1943, Professor Heiden became Assistant Bandmaster of the 445th Army Service Forces Band, for which he wrote over 100 arrangements. Following his discharge in 1945, he studied musicology and received his AM degree from Cornell University. In 1946 he joined the faculty of the Indiana University Jacobs School of Music, where he was chairman of the composition department until his retirement in 1981.
The Bernhard Heiden Scholarship, established in 1985, is awarded annually to outstanding composition students at IU Jacobs School of Music.