Russell A. Havens Music Scholarship Fund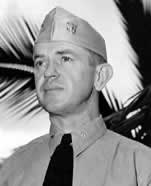 Russell Ardith Havens was born October 12, 1903 at the Havens Family Farm in Deer Creek Township, Miami County, Indiana, a short distance from Galveston. He attended Indiana University in 1922, and put himself through college by playing the banjo in a small band and working odd jobs. He enlisted in the Navy and served in World War II, spending the majority of his military career in Hawaii. After leaving the Navy with the rank of commander, he was employed by Gulf Oil Company in Chicago, where he worked as a supervisor. Retiring in 1968, he moved to Orlando, Florida, and enjoyed playing golf. He died in 1983. Throughout his lifetime, Mr. Havens demonstrated a love for music and a desire for others to have access to high-quality instruction. Music was always present in his home, with family jam sessions featuring Mr. Havens on the banjo and his daughter Nancy on piano playing favorite tunes such as Downtown Strutters' Ball. His wife, Helen, also played piano and sang.
At the time of her death, Mrs. Havens established three scholarship funds (in music, foreign languages, and theater) at Indiana University in memory of her husband. The Russell A. Havens Music Scholarship is awarded annually to deserving students enrolled at IU Jacobs School of Music.