Montana L. Grinstead Scholarship Fund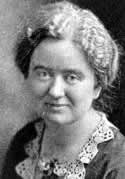 When Montana Grinstead died at age 69, her eulogy proclaimed that "in terms of years of teaching experience, Montana Grinstead was the oldest member on the faculty of the Jacobs School of Music at Indiana University; in her optimistic outlook and energetic spirit, she was one of the youngest teachers on the faculty." Professor Grinstead attended the University of Arkansas (1911-1912), Taylor University (1912-1913), and Indiana University, where she received her Bachelor and Master of Arts degrees in 1923 and a Bachelor of Music degree in 1925. As a student at IU, she was president of the Rifle Club and involved in numerous other campus organizations. In 1924 she joined the faculty of the Jacobs School of Music as an instructor, advancing to the ranks of assistant professor in 1945 and associate professor in 1962. She taught private piano lessons, piano class, and piano pedagogy. Professor Grinstead was a pioneer in the use of special electronic keyboard teaching devices in classical piano, and during her distinguished career she taught literally thousands of students to play the piano. Also well known as "The Doll Lady," Professor Grinstead provided dolls to needy children at Christmas each year.
In 1990, Vera D. Reeve created this fund to recognize her former professor's many contributions to the IU Jacobs School of Music. The Montana L. Grinstead Scholarship is awarded annually to deserving students who are interested in teaching music in public schools.