Cary M. Gerber Scholarship Fund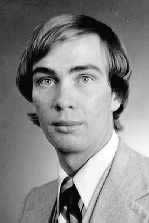 Born in 1956, Cary M. Gerber not only established a successful business career, but also studied and traveled extensively in Europe. His lifelong interests in music, art, literature, and Catholicism inspired his travels. Mr. Gerber received his MBA from Indiana University in 1980, and had begun to pursue a career in business before his untimely death in 1991. As a tribute to his memory and to his love for opera, Susan Grimland (one of his colleagues) and members of Mr. Gerber's family established this fund for opera students at Indiana University Jacobs School of Music.
The Cary M. Gerber Scholarship is awarded annually to an undergraduate or graduate student involved in the opera program.