Frederick A. Fox Composition Scholarship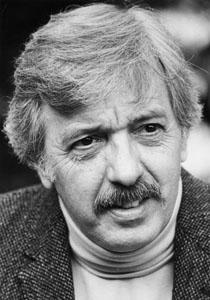 Frederick A. Fox Composition Scholarship supports undergraduate and graduate students majoring in the field of composition. In honor of her husband, Ramona R. Fox hopes to help aid a new generation of young composers at IU.
Born in 1931, Frederick A. Fox was a well-known postmodern American Composer who spent most of his career working at Indiana University. Fox received his Bachelor's degree in composition from Wayne State University in 1953, composing under the direction of Ruth Shaw Wiley. After a brief period of teaching at the University of Michigan and touring as a jazz saxophonist, Fox decided to further his talents in composition at Indiana University, enrolling as a graduate student in 1955. Studying under the direction of Bernhard Heiden, Fox received his Master's degree in 1957, followed shortly after by his Doctorate in 1959. After graduation, Fox taught at various institutions, such as Franklin College, Sam Houston State University, and California State University. Eventually, he returned to Indiana University in 1974 as a professor of composition. Noticing a lack of new music in the IU School of Music ensembles, he founded the New Music Ensemble in 1975, which became one of the foremost university ensembles of its kind. Fox was eventually appointed the position of Chair of the IU School of Music Composition Department in 1981, where he remained for the next 13 years. During which time, the department gained increasing recognition and became one of the highest-ranked programs in the U.S.
During his life, Fox composed over 80 pieces including orchestral, string orchestra, symphonic band, choral, voice, and solo instrumental works. For more information about Fox's life and works you can visit his in-depth biography under the retired faculty page.