Mary R. Book Music Scholarship Fund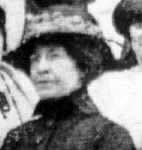 (est. 1923) Mary R. Book was born in 1877 near Sussex, New Brunswick, Canada, and later moved to the United States. Local newspaper accounts described her as "a most lovable, cultured woman, and though Canadian by birth, a most loyal American." A talented musician, Mrs. Book served as president of the Friday Musicale (a community service organization dedicated to music education) from 1919 to 1921. In addition, she was recording secretary to the Indiana Federation of Music Clubs and an honorary member of the Delta Gamma sorority. Her husband, Dr. William F. Book, first joined the Indiana University faculty as professor of educational psychology in 1912. After a leave as deputy of public instruction in charge of vocational education in Indiana schools, he returned to IU as head of the department of psychology and director of the psychological laboratory from 1917-1934. In the summer of 1921, Mrs. Book died before beginning her third term as president of the Friday Musicale. In 1922, the Friday Musicale initiated this scholarship fund with a single gift of just ten dollars. During the next year, the fund grew to over five hundred dollars. In April of 1923, Dr. Book raised the total to one thousand dollars, enabling IU to establish an endowed fund as a lasting tribute to his wife's memory.
For many years, the Mary R. Book Music Scholarship was the only named scholarship offered to students at the IU Jacobs School of Music. Since its inception, the fund has grown significantly and a scholarship is awarded annually to an American female majoring in Music Education. Scholarship recipients are invited to perform at the annual Friday Musicale spring luncheon.