The Dr. Wilfred C. Bain Music Alumni Association Scholarship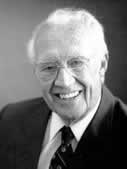 (est. 1997) The Indiana University Music Alumni Association established this fund in honor of Wilfred C. Bain in 1974. Wilfred Bain served as dean of the Jacobs School of Music from 1947 to 1973. Born in 1908 in Quebec, Canada, Dean Bain began the study of music at an early age with the ambition of becoming a concert pianist. He earned a Bachelor of Arts in Music and a Diploma in Piano from Houghton College, New York, in 1929. He pursued further education at Westminster Choir College, where he became thoroughly engrossed in the study of conducting and the training of choral organizations. There, he earned a Bachelor of Music degree in voice in 1931. He went on to New York University to earn a Master of Arts in Music in 1935 and a Doctor of Education in Music three years later. In the midst of pursuing his formal education, he taught at Houghton College, toured the country with choral groups, and upon graduation, moved to the Southwest where he became chairman of the Music Department of North Texas State College. There, he conducted choral works and operas. Upon arrival at Indiana University, Dean Bain continued his activities as choral conductor. Among Dean Bain's accomplishments includes the assembly of a faculty and a student body of renowned scholars and performing artists.
The Dr. Wilfred C. Bain Music Alumni Association Scholarship is awarded annually to deserving students at the IU Jacobs School of Music.