Laura S. Youens-Wexler Musicology Travel Fund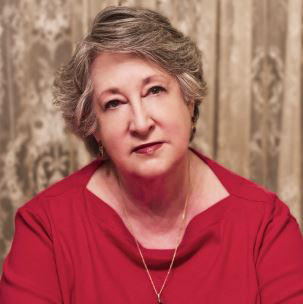 The Laura S. Youens-Wexler Musicology Travel Fund, established by a distinguished alumna of the Musicology PhD program, supports research-related travel and other research-related expenditures, such as access to research materials and archives, for master's and doctoral students enrolled in the Department of Musicology within the Jacobs School of Music.
Laura Youens-Wexler (1947-2019) studied at the Indiana University Jacobs School of Music, completing her MM in Musicology (1973) with a thesis on English keyboard transcriptions of secular vocal works and her PhD in Musicology (1978) with a dissertation on music for the Lutheran Mass in a sixteenth-century Leipzig manuscript. She credited her academic advisor at the Jacobs School, Musicology professor Thomas Noblitt, for providing invaluable guidance and support while she pursued both of her graduate degrees.
Laura had a highly successful career. She taught at the University of Georgia until 1989, then joined the faculty of George Washington University, where she was professor of music until her retirement in 2014. She published numerous articles on manuscript studies, chansons, performers, and Lutheran service music in the early years of the Reformation. She was internationally recognized for her scholarly editions of sixteenth-century music, including mass cycles and introits from the early Protestant church in Leipzig.
Laura coedited the complete chansons by sixteenth-century composer Thomas Crequillon, published between 1998 and 2011 as volumes 14-20 of his complete works. She and her coeditors Barton Hudson (a 1961 PhD from IU's Musicology Department) and Mary Beth Winn (who edited the texts) won the 2012 Claude V. Palisca Award from the American Musicological Society for their final two volumes of Crequillon's chansons. Laura was married to the musicologist Richard Wexler, a professor at the University of Maryland. She passed away in July 2019, followed by her husband that September.