Georgina Joshi Composition Commission Award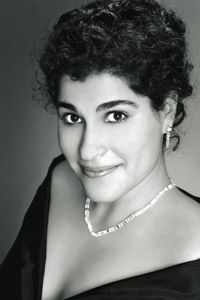 The Georgina Joshi Composition Commission Award was established in order to honor the memory of Georgina Joshi. The Award will be given to the student composer of the work ranked highest as judged by the Composition Department Faculty. The newly composed work should be written for a solo voice and instrumental ensemble, and will be performed by the Jacobs School's New Music Ensemble. Past commissions of the competition include works by Corey K. Rubin, Texu Kim, Yie-Eun Chun, Erik Ransom, Chappell Kingsland, Tonia Ko, Brian Ciach, Eric Lindsay, and Adam Haws.
Georgina Joshi was born in 1981 in Elkhart, Indiana. She began singing at an early age and started her violin studies at age three. She received her Bachelors of Music degree in 2001 at the Royal College of Music in London, where she studied with Eiddwen Harrhy. After graduating, she was a student at the IU Jacobs School of Music, where she studied with Alan Bennet. At IU, Georgina Joshi appeared as a soloist on numerous occasions including Haydn's Creation, Handel's Solomon, Bach's B-Minor Mass, Mozart's Litenae Lauritenae K. 195, Mozart's Requiem, and the Brahms Deutsches Requiem. 
To listen to completed commissioned works or for more information regarding the Georgina Joshi Composition Commission Award, please visit here.