Austin B. Caswell Award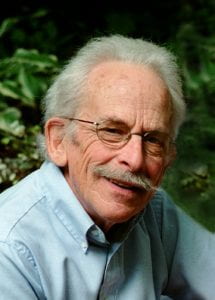 The Austin B. Caswell Award was established by a colleague in honor of Austin B. Caswell, a devoted teacher and longtime member of the musicology faculty at Indiana University, on the occasion of his retirement in 1996. The award is given each spring for the best paper or project created the previous year by an undergraduate for a music history course in the Jacobs School of Music. There are two awards, one for the best paper or project on a topic before 1750, and the other for the best paper or project on a topic after 1750.
Austin was born in Minneapolis, the son of Austin B. Caswell Sr. and Corice Woodruff Caswell. After graduating in 1949 from West High School in Minneapolis, Austin earned his BA in History from Amherst College in 1953 and his MA (1957) and PhD (1964) in Musicology from the University of Minnesota. He taught at the Vermont Academy and the University of Minnesota General College, then in 1966 he joined the faculty of the Jacobs School of Music at Indiana University, where he was Professor of Musicology and served as Chair of the Musicology Department for several years. His research and teaching interests included vocal performance practice, music at the court of Louis XIV, women in music, popular music in America, and the New Musicology. He also taught courses on Ideas and Human Experience for the IU Honors College (1973-2006) and on Popular Music in America for IU's Intensive Freshman Seminar program.
Austin was a lifetime choral musician. A choirboy in his youth, he later served as music director for several churches including Wayzata Community Church in Minneapolis (1961-1966) and First United Church in Bloomington (1966-1971).
Throughout his career, Austin developed a reputation among students from freshmen to graduate students as one of the most approachable professors on campus. Many students called him "my favorite professor." In 1996, the year of his retirement, he was recognized for excellence in teaching with the All-University Herman Frederic Lieber Memorial Award.