The Carillon Fund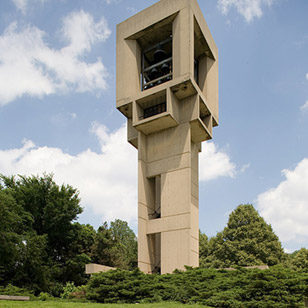 The Carillon Fund was established in 1986 for the maintenance and repair of carillon bells on IU's campus.
The IU Metz Carillon was built in 1970 by the Metz Foundation in honor of IU's sesquicentennial celebration. The foundation and carillon are named after Arthur Metz who was an IU alumnus and a successful doctor based in Chicago. For many years, Dr. Metz served as the personal physician to Philip Wrigley of Wrigley Co. as well as to the Chicago Cubs.
The Metz Carillon is currently located near 17th Street and North Jordan Avenue; however, due to its remote location, it is rarely played. To encourage the use of the instrument, and in honor of IU's Bicentennial, the carillon will be relocated to a more prominent location near the IU Arboretum and the Herman B Wells Library. During the relocation, the Metz Carillon will also be rebuilt with an addition of four new bells with a total of 65 bells.